Stories of Hope
My Journey Back
By Troy Roness
?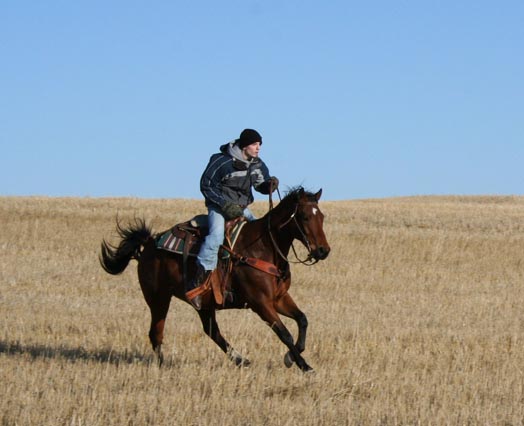 The outcast, the taunted, the pretender, the funny guy and the jock. The slow transition of my social status throughout my elementary, middle and high school years are pretty dramatic. Interestingly enough, I never thought twice that what was going on at school, at home or with how I was feeling may have been somewhat different from everyone else. Getting teased, not fitting in, having a split family and worrying about anything and everything were 'normal,' right? That is exactly what I thought throughout my childhood, adolescent and teen years.
My parents divorced when I was five years old. Early memories are tainted by fighting, trying to be the 'perfect' son and worrying how everyone else viewed my life. Perfectionism was a term that I knew nothing about. Little did I know that perfectionistic tendencies were planted from a very early age by both family and society. I did not see much of my father and was raised in a nearly all female family. With no one of my own gender to identify with, I clearly developed a "Type A Personality," and slowly began to analyze and control everything on my own.
Sports had always been part of my life. Every year, especially after grade five was filled with non-stop, action packed sports scheduling. From early on, I clearly was not a stand out, but I loved being part of something bigger than myself.
I was always the 'average' guy in high school. I did not think I was blessed with good looks nor did I think I had what it took to grasp the 4.0. I never fit into a specific group or received a lot of attention from the opposite sex; I merely thought that I was accepted solely because I had to be there. Finding and mastering my sense of humor to cover my pain was a coping skill I learned to use very, very well.
It was not until my senior year in high school that I really thought that I had 'made it.' I matured physically and was able to perform well in athletics, I had managed to mask my insecurities with a sense of humor everyone seemed to love and thought nothing, at this point, could stop me.
Unfortunately, the year that I really thought I had found myself came and went in a flash. I was off to college in the fall of 2004 with no idea of what I wanted to do with my life. The pressures of being away from home, the financial burden of secondary education and loss of certain friends made college a daunting challenge from day one. Looking back into the scheme of things, I now see that hints of an unhealthy body image, unbearable perfectionism, self-loathing and a people-pleasing mentality really began to show their ugly heads during my university years. It almost seemed that they needed the chance to first 'seed' themselves; and now they were growing like weeds.
To satisfy my intense need for stability, I began basing my self worth on two things I knew could be controlled; body image and academic performance. I can remember one specific night in my dorm room telling myself, "Troy, you look horrible. An exercise regimen is what you need to take advantage of, right now." From that night on, the exercise regimen I planned for myself would be a burden I would carry with me the next four years of my life. After some time, I began to get positive feedback from my family and peers concerning my appearance. The attention and reinforcement became a 'high' for me. I loved every minute of it.
Academically, I excelled. I had chosen my career path (teaching), I was cramming for hours on end, cutting out the majority of my social activities and completely diving into my studies. At the end of regular study, it paid off. I was on the Presidential Honor Roll six of the eight semesters I was enrolled in college, I had joined numerous high achieving academic organizations and became a standout among my fellow students and academic department. All of the recognition, awards and honors were what I thought I needed to succeed. However, no matter what I achieved, no matter what speech I gave, the reward for each achievement only lasted so long. I was always thinking to myself, "Yes! I have accomplished x, y and z!" However, the after thought was constantly, "What now?" It was a never ending cycle of emotional highs and lows.
In my final semester during college, I began student teaching. I had to pack up, move and relocate to use my hard earned skills in the classroom. I was not going to be graded in similar fashion anymore, nor was I around my peers or advisers. Again, I found myself on my own. Knowing that I could not achieve academically in the same manner anymore, the pressure to base my self worth on external factors became excruciating. The focus was now solely on my body image and exercise. The exercise became rigid, mandatory and completely life-consuming. I found myself feeling as though my day was not complete unless I had my 'fix.'
College graduation day. This was it; this was MY moment, this was what I had worked so very hard for during the last four years of my life. During the President's address to the graduates, I was mentioned as a standout student for my travels to South Africa and excellence in student progress. "This day could not get any better," I thought. I received my Bachelor's degree in Health/Physical Education, a Minor in Athletic Coaching and a Health/Science Concentration in May, 2008.
The summer of 2008 was when my eating disorder completely took control of my life. As I say this, many of you probably thought it already had taken control. However, the bits and pieces at the root of my eating disorder had only begun to take shape. At the time, I did not have a job, I was uncertain of my future and grades were now a thing of the past. Now, exercise and food control was my only escape. Every waking moment of every single day revolved around getting to the gym. My new phrase was, "Less is more, smaller is better, exercise is key and all food is bad." I lost friends, time with family and the isolation process slowly took it's grip on my life. It was during this time that my family became concerned about my health. I had lost a significant amount of weight, my personality had changed and my mood was becoming worse on a daily basis.
I decided to appease my family and scheduled an appointment with an internal specialist. She gave me a complete look-over, blood tests and asked tons of questions. Her conclusion? "Your son has a hypothyroid problem and needs a little extra in his diet." I was ecstatic. I had managed to continue hiding my patterns from my family and friends.
Despite my drastic physical and emotional changes, I managed to land a teaching job in the fall of 2008. Motivated and excited to become the 'best of the best' as far as teachers go; for the moment, I thought I was happy. The first months went well. I was both coaching and teaching, and on the outside, loving every minute of it. But deep down, I knew that my life was out of control. I was exercising non-stop, my food intake had dwindled and obsessional thoughts about body image, exercise habits and food ran through my mind 24 hours a day. On the inside I was screaming, my body was screaming and my mind racing, but I still kept quiet. After all, I was a guy, and guy's do not get eating disorders. What kind of role model would I be if I admitted to living like this?
November 6, 2008 was the day I finally reached out for help. Sitting in my house; isolated, sick, scared and near death, I sent out an email for help that I never thought I would receive. I appeared on the "Dr. Phil Show" in December 2008 and was referred to a treatment facility in Wisconsin. I never imagined that I would go; nor did I believe that my responsibilities as a teacher would allow the time. After all, by admitting my problem, I was letting everyone down. The guilt and shame associated with my disorder only intensified when my secret was out.
The defining moment to leave was when my primary care physician told me, "Troy, you have only weeks left if you do not get help." Those words changed my life. I went into treatment in January of 2009 and was there for 81 days. I managed to conquer some of the issues at the root of my eating disorder, but definitely not all of them. I pressured myself to get back to my job, back to life and back to my responsibilities.
I knew going home I was not prepared. The remaining months of the school year came and went; and along with them came old habits, old thought processes and coping skills. But the most frightening consequence of coming home early were the new strategies I acquired to become more unhealthy than ever before.
I realized my time was short and action had to be taken. I entered myself back into treatment in the summer of 2009 and ironically, was there for another 81 days. This time, things were different. It was harder, emotionally draining and more life changing than I ever expected. I challenged myself, my thoughts and behaviors like never before. My inner demons had shown themselves, I was in touch with feelings I had not been in touch with in years. Finding out what was at the root of my eating disorder was incredulously . From intense perfectionism, a sense of control and a people-pleasing mentality; to poor coping skills, horrible body image, low self-worth and the need for attention. All of these had robbed me throughout my entire life; even without consciously knowing it.
Now, I wanted life again. I wanted to be 'the real me.' I found out that exercising had become a form of escape, self-punishment and emotional numbing out. I wanted to change how I looked on the outside to fit perceived societal standards I thought I did not possess. I did not know how to love who I was on the inside and so I wanted to change the outside. Food restriction was my crutch and a false sense of control that became a dangerous weapon I was used against myself. To gain control of my life again; I learned to 'let go' of all control entirely. That was one of the hardest steps I had to take to help build the foundation for my recovery.
I still deal with issues on a daily basis. After all, recovery is hardly a set destination; it's definitely a process and a road that you travel over time. I am finally in love with life and all that it has to offer. I cannot express what it means to begin each day free from my eating disorder chains. My faith and belief in God helped drive my desire for recovery and I often looked to one verse to get me through: Philippians 4:13.
Since returning home, I have taken on a new-found passion, motivational speaking. Presenting my story, "81 Days & Counting: My Journey Back," to schools, communities and organizations across the state of North Dakota as a means for outreach, support and awareness of eating disorders, has been life-changing. I've joined forces with a local group in trying to raise federal funding for an out-patient support center in North Dakota. I am praying things will continue to work out well.
A state-wide Website that I've created is also a means of 'Reaching Those Who Cannot Do It Alone.' It provides articles, advice, outreach support, facility information and contacts for both in and out of state victims of eating disorders. The National Eating Disorders Association (NEDA) has been wonderful in working with me in advocacy as well. I am currently a NEDA media spokesperson, "NEDA Navigator" and NEDA Awareness Week coordinator, all for the state of North Dakota.
Please visit my website at: http://yourjourneyback.webs.com
After doing some online research, paraphrasing and self discovery, I have compiled a quote that is very close to my heart. I hope it can do the same for some of you.
I have started my journey back to life, now it's time for you to take those first steps toward yours!
"We complement weight loss, monitor our appetites, and mold our bodies to fit some kind of standard. Face it, standards suck. Exercise, fitness and eating disorders will not overcompensate our perceived flaws. Instead, let's look closer at the size of our hearts, the width of our souls, and the length of our spirits."
- TR & SARK
Troy Roness
Back to top