NEDA has long been involved in supporting patients with a range of eating disorders. However, one area that has received less attention in the past is Binge Eating Disorder (B.E.D.). B.E.D. affects an estimated 2.8 million US adults, based on a national survey, and is more prevalent than anorexia and bulimia combined. [1,2] *
NEDA looks forward to taking part in this new campaign launching today, in partnership with Shire and the Binge Eating Disorder Association (BEDA), featuring globally-renowned tennis player Monica Seles and Food: The Good Girl's Drug author Sunny Sea Gold. The campaign also includes a series of national public service announcements (PSAs), as well as a website, BingeEatingDisorder.com, with information about B.E.D. and how to recognize the symptoms, its potential causes, and tips for how to raise the topic with health care providers and loved ones. Only 3 percent of US adults in an online survey who met B.E.D. criteria in the past 12 months reported having been diagnosed with the condition by a health care provider, [3] ** which is part of why this campaign is so important.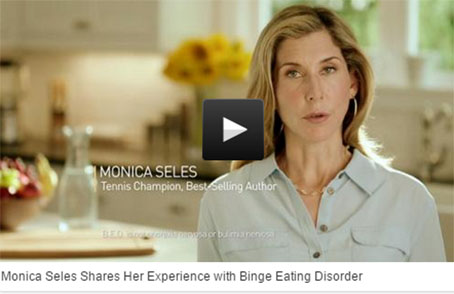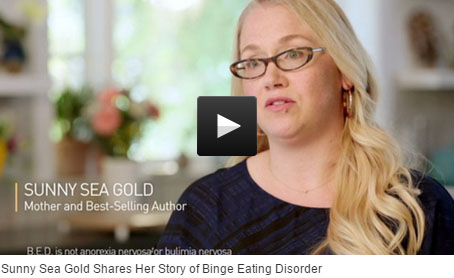 When invited to collaborate with Shire and BEDA on launching the first-ever, large-scale national campaign to raise awareness of B.E.D. in adults, we saw this as an important opportunity to help show that B.E.D. is a real disorder and as important as the other eating disorders the public may be more familiar with.
We encourage adults to visit the website and learn more about the campaign. And if you think you might have symptoms of B.E.D., talk to your health care provider.
*Based on 12-month prevalence estimates applied to the full US population ≥18 years.
**Data from a 2013 online survey of adults aged ≥18 years. Of 22,397 respondents, 344 met diagnostic criteria for B.E.D. in the previous 12 months.
[1] Hudson JI, Hiripi E, Pope HG Jr, Kessler RC. [Published correction appears inBiol Psychiatry. 2012;72(2):164.] Biol Psychiatry. 2007;61(3):348-358.
[2] Howden LM, Meyer JA. US Census Bureau Age and Sex Composition: 2010. US Census Bureau. May 2011
[3] Cossrow N, Russo LJ, Ming EE, Witt EA, Victor TW, Wadden TA. Estimating the prevalence of binge eating disorder in a community sample comparing DSM-IV-TR and DSM-5 criteria. Poster. APA 167th Annual Meeting, New York, NY, May 3-7, 2014.