This week marks National Eating Disorders Awareness Week (#NEDAwareness)! This year, NEDA is running an Instagram campaign to inspire people to speak out and share their stories along with the NEDA recovery symbol. By participating in this campaign, you can help show others that we are all connected and that our voices can create real change.  
Participating is easy! 
1. Create the NEDA symbol. The possibilities are endless! 
Need a few ideas? 
Paint the symbol and hold it up for a photo.   
Draw the symbol on your hand or arm. 
Grab a friend and create the symbol using your fingers. 
Show off your NEDA symbol tattoo – whether temporary or permanent. 
Have a creative idea of your own? Show NEDA what you come up with!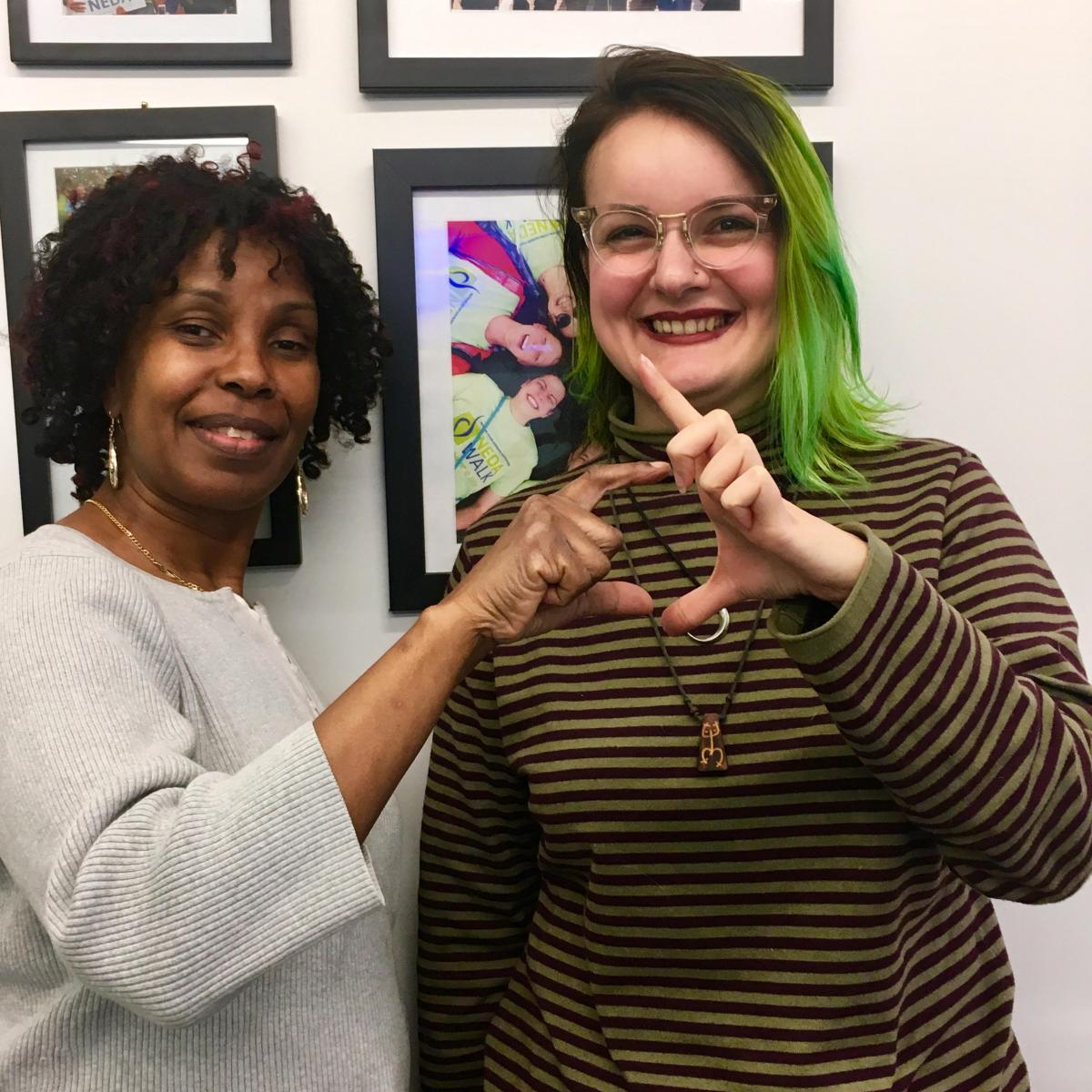 2. Share why you're speaking up about body image issues and eating disorders in your caption.
If you feel comfortable, share a small part of your OWN journey. Tell us why recovery was worth it for you, or why you continue to be strong in the recovery process. Or share why NEDA is important to you and how it helped you or someone you know. 
Here are three sample captions to get you started (remember to use #NEDAwareness in every post):
I am choosing to speak up about eating disorders because there is a stigma around them and I believe that together, we can educate others and help reduce that stigma. #NEDAwareness
I am speaking up because I have gained my smile back in recovery and I know others can too! #NEDAwareness
I am sharing my NEDA symbol to raise awareness and to promote recovery of eating disorders! #NEDAwareness
3. Tag someone who inspires you to "get real" in your post.
We all have special people in our lives who inspire us to be the best that we can be and to never stop fighting. Now is the chance to let them know what they mean to you! 
We all have unique stories – this NEDAwareness Week, let us know what makes YOU unique and why you are passionate about NEDA's mission!