For the week of April 27th–May 1st, the CSU Northridge Proud2Bme On Campus team has created a 5 Day Photo Challenge activity on social media. The idea came about after a successful week of campus events during NEDAwareness week.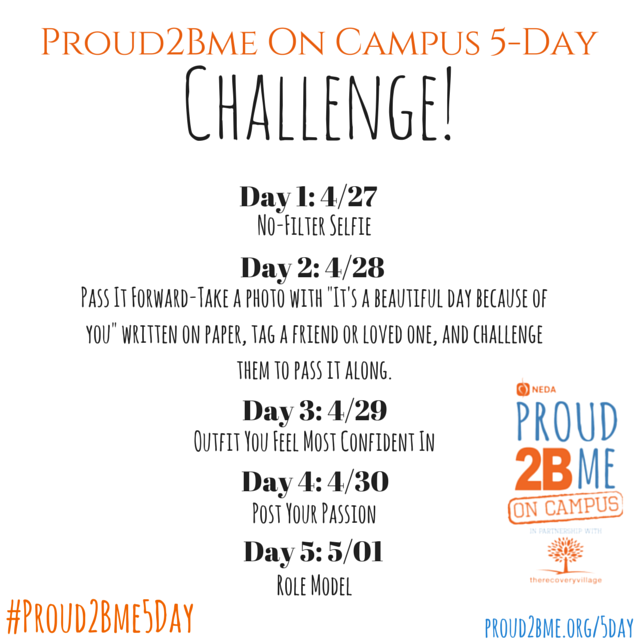 The 5 Day Photo Challenge is a social media campaign that you can use to infuse body positivity into your online community. It's a great way to showcase your personality and help make a difference in the way we see ourselves and others.
The idea is to take a different photo for every day of the challenge using the #Proud2Bme5Day. You can encourage others to do the same by posting an image around your campus or on Instagram with the dates of the challenge and the photo prompts.
In today's social media-driven culture, it's rare to see a photo unedited or without a filter.
To learn more and get involved, read the full blog on Proud2Bme.org!