I was in my junior year of college when I decided I needed some more hands-on professional experience. Having witnessed two of my closest friends struggle with body image concerns and eating disorders, I was naturally drawn to apply to become a NEDA Helpline volunteer. 
It was evident to me that eating disorders and body image issues affected many more individuals than just those in my inner circle. This is a systemic issue. Feelings of unworthiness and pressures to strive for consistent perfection have been placed upon us. But is perfection the only thing that makes us worthy? The short answer is no. 
While feelings of unworthiness and pressures to strive for consistent perfection have been ingrained within us from young ages, NEDA is dedicated to emphasizing that each individual is worthy, and imperfection is what makes us human. NEDA envisions a world without eating disorders, supports individuals and families affected by eating disorders, and serves as a catalyst for change through focusing on prevention, research, and access to quality care. This specific vision and mission has brought hundreds of volunteers and staff members together to challenge perfectionism and support those who are struggling with eating and body image concerns, as well as their families. 
Back in April 2015, when I first joined the NEDA Helpline, I could not foresee the impact that one organization, and more specifically one Helpline, could have for thousands of individuals and loved ones. I applied to volunteer at NEDA hoping to gain professional experience in the mental health field, but what I have learned and witnessed throughout my time as a Helpline Volunteer and now Helpline Associate has been so much more valuable than I imagined. As I transitioned from a volunteer to staff member, the dedication and passion within this organization became even more noticeable. As a volunteer, I could see the support and dedication from staff, but now as a staff member, I have the unique ability to see first-hand the dedication and passion of our volunteers, as well as their impact on those reaching out. 
During my nearly four years at NEDA, thousands of families and friends have called the Helpline searching for help. I cannot begin to count the times I've answered, or heard volunteers answer, a call where the caller starts by saying: "I don't even know where to start." 
I have recognized three ways the Helpline consistently helps individuals start to answer that question:
Eating disorders and the process of recovery can be overwhelming, frightening, and confusing. Someone may be struggling and not know how to open up to their family and friends about what they're going through. A family member/loved one may not know how to openly discuss their concerns with an individual who is struggling. Individuals, families, and friends may not know what treatment options are in their area or how to even begin a search for treatment. It is understandably scary and frustrating to not know what to do or say in these difficult situations. Through the Helpline, we strive to provide the hope that recovery is possible, the support in figuring out who to talk to and how to go about talking with them, and the guidance in finding treatment options in their area.
If you or someone you know is struggling with an eating disorder, our toll-free, confidential Helpline is here to help: Monday-Thursday from 9AM to 9PM EST and Friday 9AM to 5PM. Our helpline volunteers offer support and basic information, locate treatment options in your area, or help you find answers to any questions you may have.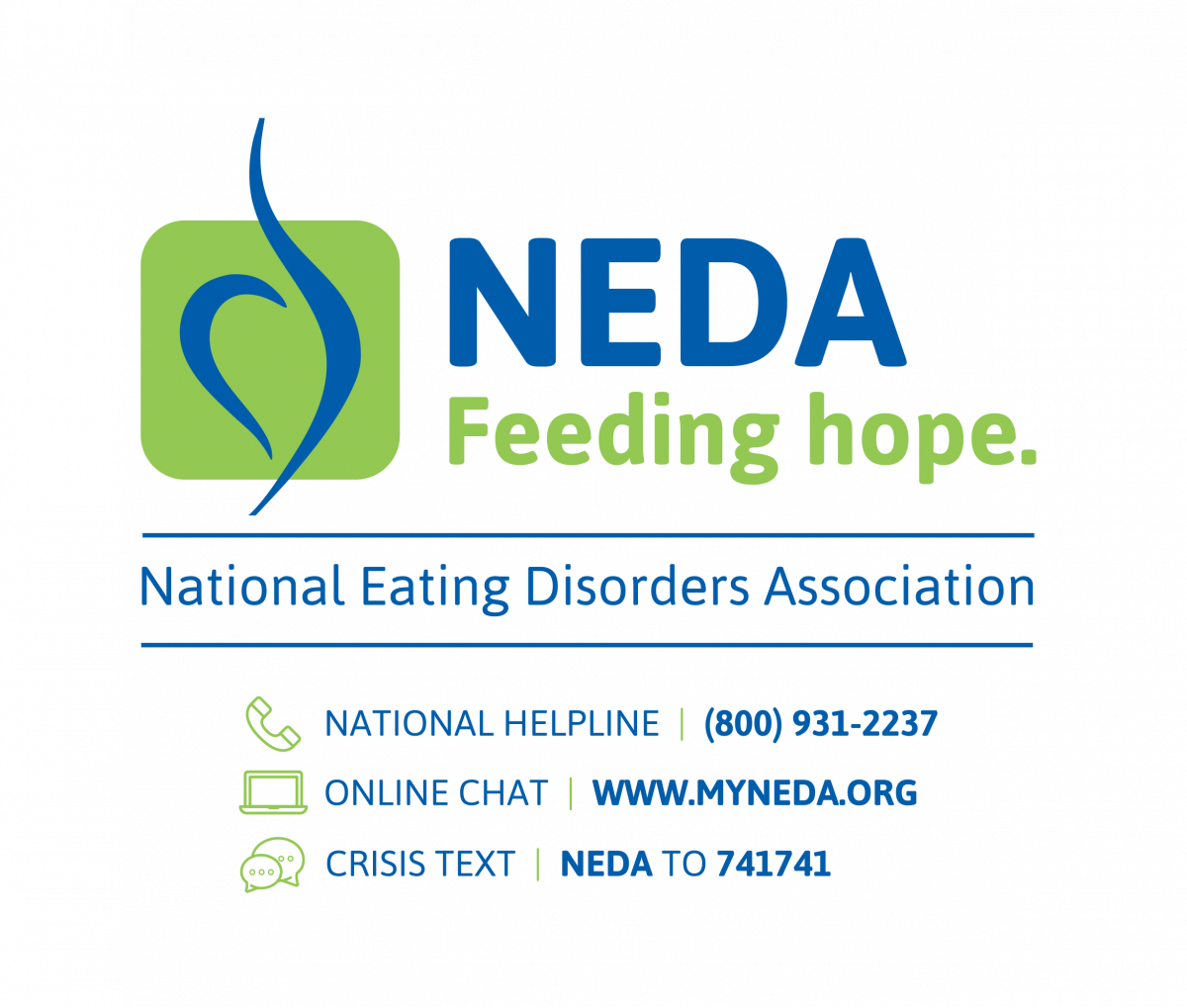 Brittany is a second-year Counseling for Mental Health and Wellness student at New York University and a Helpline Associate at NEDA. After graduation, Brittany hopes to continue supporting and advocating for those struggling with eating disorders and body image concerns as well as their families.