I didn't start out as a runner. I started out as a girl who loved being outside with my sisters and going on adventures in our backyard. I started out as a chaser of many things including animals, sisters, and boys on the playground. Being active was a normal part of my upbringing.
I was involved with youth soccer and softball from a very young age until high school, when I made a choice. I chose to give up those other sports for something I could excel at: running. After all, my nickname was "Meg Legs." I realized that all of those other sports had prepared me to be a better runner and athlete. 
I was a driven, quick learner, and I always did what my coach said. My team had fun, yet we worked hard. We had themed dress-up days to pump each other up for competition. This is what I remember most about my high school experience—the supportive environment of teammates and coaches, the joy of running, and being confident in myself and who I was as a WHOLE person. What I looked like on the outside never crossed my mind. 
Fast forward to my first day of cross-country practice at a D1 school. "Whoa Nelly," I thought to myself. Am I really the only one wearing baggy soccer shorts and a t-shirt? I think that's the first of many times I compared myself to someone else, and when body dissatisfaction seeped into my mind. You see, the environment in college sports is different than in high school. No matter what sport you're in and no matter what level you play at, it's inevitable. Sometimes you're just walking on a team and sometimes you're paying your way through college. Stakes are much higher and the competition is steeper. What I didn't know, and what I never talked about with anyone, was that the environment changed me because I wasn't prepared. 
I experienced many "firsts" in college: my first injury, my first surgery, depression, anxiety, and an eating disorder among them. I was immersed in an environment where leanness was praised and being injured was a plague. Who can be the fastest, leanest, strongest, and fittest around? Why did I have to look a certain way to run fast?  Why did only the fastest, leanest, strongest, and fittest get praised? I was a lost soul. Thankfully, today is a different story.
I'm coming from a place that I didn't want to talk about a year ago. This culture of secrecy and body shaming became normal to me, and to many other athletes that I knew. Maybe at one point I didn't think my story was worth sharing. Maybe I felt regret and shame. But through faith, strength, and growth I am here today to tell a different story. Transparency and being real have only made this journey easier.
I wanted to create a platform in athletics where you can talk about anything without judgement. Where talking about the transition from high school to college is normal. An environment where body image is a topic discussed just as freely as concussions and stress fractures. There is a freedom and feeling of flight to that. Hence, The F.L.Y. Movement and how I met Jody. Jody is a local registered dietician who is now my mentor, friend, and colleague. It's an amazing feeling to know others share the same passions and goals. It's almost like we are the power girls! Unite! We look forward to many more workshops and conversations that break down the barriers of what we "should" look like and what we "should" say. After all, we are more than just athletes.      
Here are a few tips for athletes, coaches, and trainers:
Implement a body-positive pledge with your team (during practice, in the locker room, and on social media).
How can we support each other with positive attitudes towards all sizes and shapes?
Reject idealized images and negative comments about weight or being "fat."
Request a F.L.Y. Movement workshop or ask local health professionals to educate your team on body image, eating disorders, the power of self-talk, intuitive eating and emphasizing that "all foods fit!," how to navigate an injury, etc. Get the conversation and education going in your school!
Build morale and support on your team with fun activities and team-building days. Break up the rigor of daily practice.
If you are a coach or trainer I highly recommend using the Coach and Trainer Toolkit for tips on providing a healthy environment.
Give every player equal attention and meet with them individually at the beginning of the season. Make direct eye contact when you speak to them, if culturally appropriate. Find out what they want to work on. Make training about succeeding both in their sport and in their life beyond sport.
Discourage dieting, which is the primary precursor to disordered eating. Being stuck in a pattern of disordered eating can create mental and emotional turmoil. This can easily offset any potential performance enhancement that might be achieved through a reduction in body weight or fat.
Understand your "why" for participating in sport.
Explore other passions outside of your sport!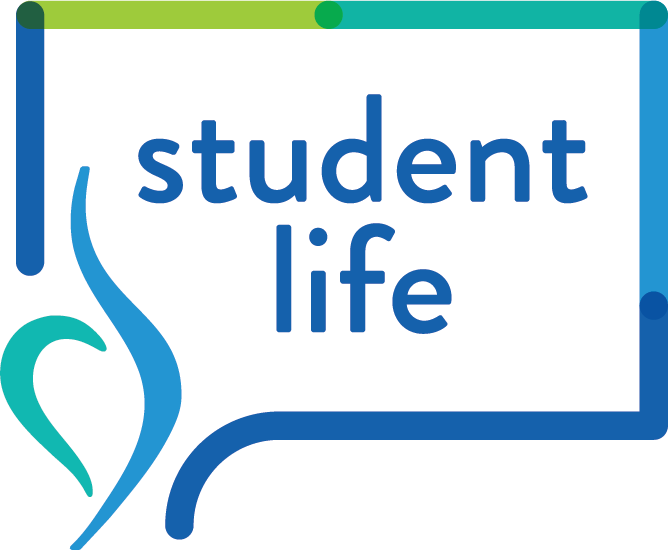 As a D1 athlete, Megan experienced mental health issues (depression, anxiety, ED). She currently works at Penn State University, while educating students on body image & bystander intervention on campus. She is the proud co-facilitator of The F.L.Y. Movement workshops. You can inquire about the workshops or check us out here. 
This content was originally published on Proud2bme.org in 2016.