I have always been entranced by gymnasts: they are agile and strong, graceful and confident, fluid and fierce. Come the summer Olympics, I am always eager to see the gymnasts tumble, flip, twirl, and seemingly defy gravity. As a dancer, I understand that more work goes into making a routine look effortless, and I also know that what we see in a performance isn't the whole story. Gymnasts are athletes and artists, and their bodies are their instrument.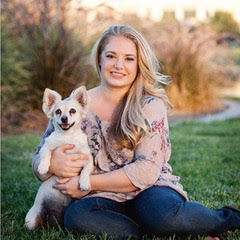 In 1998, Vanessa Atler, a gymnast from Southern California, appeared to be indispensable for the 2000 Olympic games in Sydney. She was a go-getter and displayed a talent on the vault and floor that was rare, which is why, when she didn't make the US team at the Olympic trials, people were shocked. Leading up to the trials, Atler had been struggling with changing gyms, trainers, and an injury. This injury prevented her from training as she normally had. Her coach didn't know how to deal with the change in Atler's body and "freaked out," causing Atler to focus on her weight more than she ever had and stress about how the change in her weight would affect her performance. Recently, Atler has been speaking out about her battle with an eating disorder that developed while dealing with these major obstacles, including the treatment she and other gymnasts received from their coaches.
Unfortunately, eating disorders, self-esteem, and body image issues are no stranger to the realm of gymnastics. Atler, who is now a gymnastics coach in California, has gained a fair amount of perspective and wisdom from her battle with her eating disorder and body image during her career. When it came to her recovery, she turned to her support system. When asked about her recovery, Atler said, "I knew what I was doing was wrong, so what helped me was finding people who I knew loved me for who I was, and were not judging me based off of my weight."
To say the least, recovery is no easy feat. It's a constant battle, but survivors often come out stronger and they learn a lot about themselves during their journey. Atler said she "learned to love [herself] and be okay with being a certain weight." While she is recovered from her bulimia, she still battles issues with self-esteem and weight.
Now that she is a gymnastics coach, Atler is sharing her story and experiences with young athletes, not just about technique and form, but about body positivity and eating disorder awareness as well. Atler believes in "leading through example, teaching about nutrition, energy, and never mentioning weight, being proud of our bodies and the different shapes is important." What has been the most rewarding aspect of coaching has been "being able to help in the process of [the gymnasts] becoming strong, beautiful women," says Atler.
There have been major changes in the world of gymnastics since Atler's time. Specifically when it comes to more body acceptance and inclusivity in the sport, Atler says, "as the sport has become more knowledgeable in these issues, so have the coaches. It is still out there, but I believe it is progressing. I just wish it was faster." What can still be done? Atler suggests having coaches get rid of the scales as she believes they are "detrimental to the sport."
There is a fine line between being healthy and disordered eating. In sports and any performance art, it is important to remember that the size of your body does not determine your worth and your value. Atler believes that "health is number one. If you cannot find people who can support and bring you confidence in yourself, then leave." No one deserves to be picked apart or scrutinized for their appearance, whether it's in a sport or daily life. As an athlete, it's important to be kind to your body and to take care of it, but part of that is the way you speak about your body. It is just as important to fuel your body with care and love as it is to fuel it up for an type of performance.
Having Atler share her story has been absolutely incredible. It's difficult enough to speak out about eating disorders and issues with weight, body image and self-esteem, but to also call attention to a greater issue in a sport is extremely brave. Change begins with awareness and a discussion, and Atler is contributing to that discussion by being so honest and open. 
Thank you to Vanessa for taking the time to share your story with us.
Grace Bradley is a senior at Connecticut College majoring in dance and sociology. Working with the Active Minds chapter at Conn College and NEDA, she is an advocate of mental health and eating disorder awareness after personally dealing with both. Grace is dedicated to raising awareness about both of these issues, specifically within the dance community.