Today's #NEDAchat will be focusing on eating disorders and body image in the dance community. We have an incredible panel lined up, and we wanted to introduce you to them. Read on to see who they are and what they are doing to tackle this discussion in the dance community.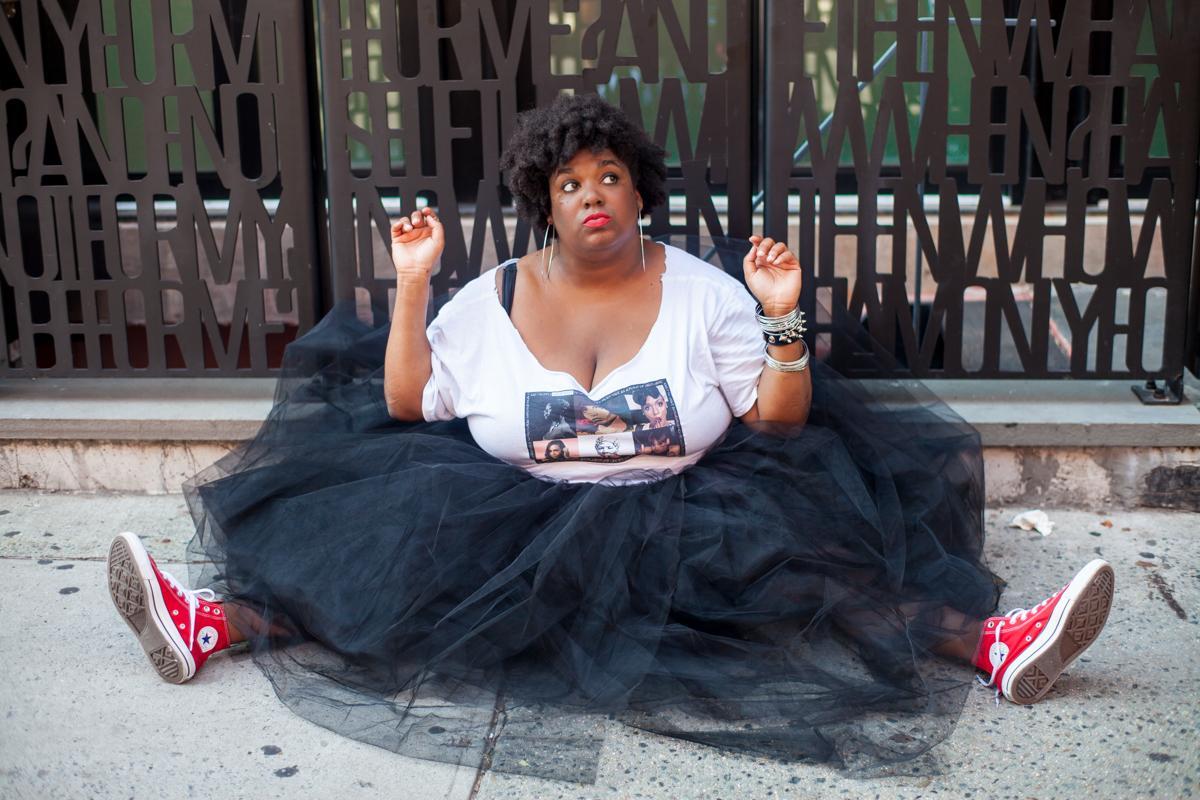 Cathleen Meredith from Fat Girls Dance is a playwright, novelist, and blogstress originally from Sacramento, California. In August of 2016, she launched FATGIRLSDANCE, a fem-led online movement and social experiment towards body positivity and self-love through the celebration of dance. It has gone viral. In May 2017 she released a three-minute film on the project with Dove Real Beauty Productions and Shonda Rhimes. Their direct promotion is towards body positivity. Cathleen says, "I have struggled with an eating disorder my entire life. The most progress I have had with my eating disorder has happened after I encountered the body positivity movement. Learning to love and accept myself has contributed to more progress than any diet or weight loss program I've tried. We have to begin discussing how mental health is connected to nutrition, health, and wellness. The self-hate and self-shame that is ravaging 80% of the female population is certainly contributing to the amount of weight we hold and the food we put in our bodies. Education, balance, and a healthy relationship with our bodies are the keys to healing our relationship with food and ourselves." Learn more about Fat Girls Dance at fatgirlsdance.com.
Mary P. Gorder is Ballet Department Lead and National Honor Society for Dance Arts Chapter Sponsor at All That Dance in Seattle, WA. She holds a B.S. in Developmental Psychology with a Minor in Dance from the University of Oregon. Mary is a member of the National Dance Education Organization, and recently presented Teaching Body Positivity Through Dance at their national conference in Washington D.C. She teaches children and teens, and strives to inspire each of her students to believe in the power and beauty of their bodies. 
SammyMac Waacks Ethridge is the founder and director of No Mirror Movement, a nonprofit dedicated to getting dancers out of the mirror and back into their bodies. After recovering from a decade long eating disorder, she realized there was much work to be done in the dance community in regards to body love and mental health awareness. Her three greatest passions in life are dance, youth leadership and wellness, which are the three main scopes of her organization. No Mirror Movement's message to the dance community is through body acceptance, self care practices and a supportive inclusive environment so that every dancer can reach their full potential mind, body and spirit. "Our message is dance can be healing, freeing and full of connection when we learn to be in our bodies and let our judgements of ourselves and others fall to the wayside. Because dancers are at a higher risk for disordered eating and exercise habits we are committed to education through our workshops and dance activism through our professional dance company." To learn more about No Mirror Movement, check out their website at nomirrormovement.org.
Colleen Werner is a professional dancer, singer, and writer who was born and raised in NY. She is a member of Long2 Dance Company in NYC, and teaches dance on Long Island, NY. Colleen is also a YPAD (Youth Protection Advocates in Dance) Certified Dance Professional and a member of their Advisory Panel, a contributor for Dance.com, a Brand Ambassador for Wear Your Label, and a National Ambassador for Project HEAL. Colleen is currently studying Psychology at SUNY Old Westbury. She aspires to start an eating disorder treatment program created specifically for dancers. Her Instagram account/blog, @leenahlovesherself, which centers around body-positivity, self-love, eating disorder awareness, and mental health has deeply inspired thousands, and after creating the hashtag #BopoBallerina, Colleen was featured by Yahoo, National Eating Disorders Association, Dailymotion, A Plus and several international news outlets. Her experiences with her eating disorder and anxiety disorder have inspired her to share her story in an effort to help others. Colleen believes that diversity in dance is incredibly important, and she wants to help make the dance community a place where ALL people can feel safe, included, loved, and welcome.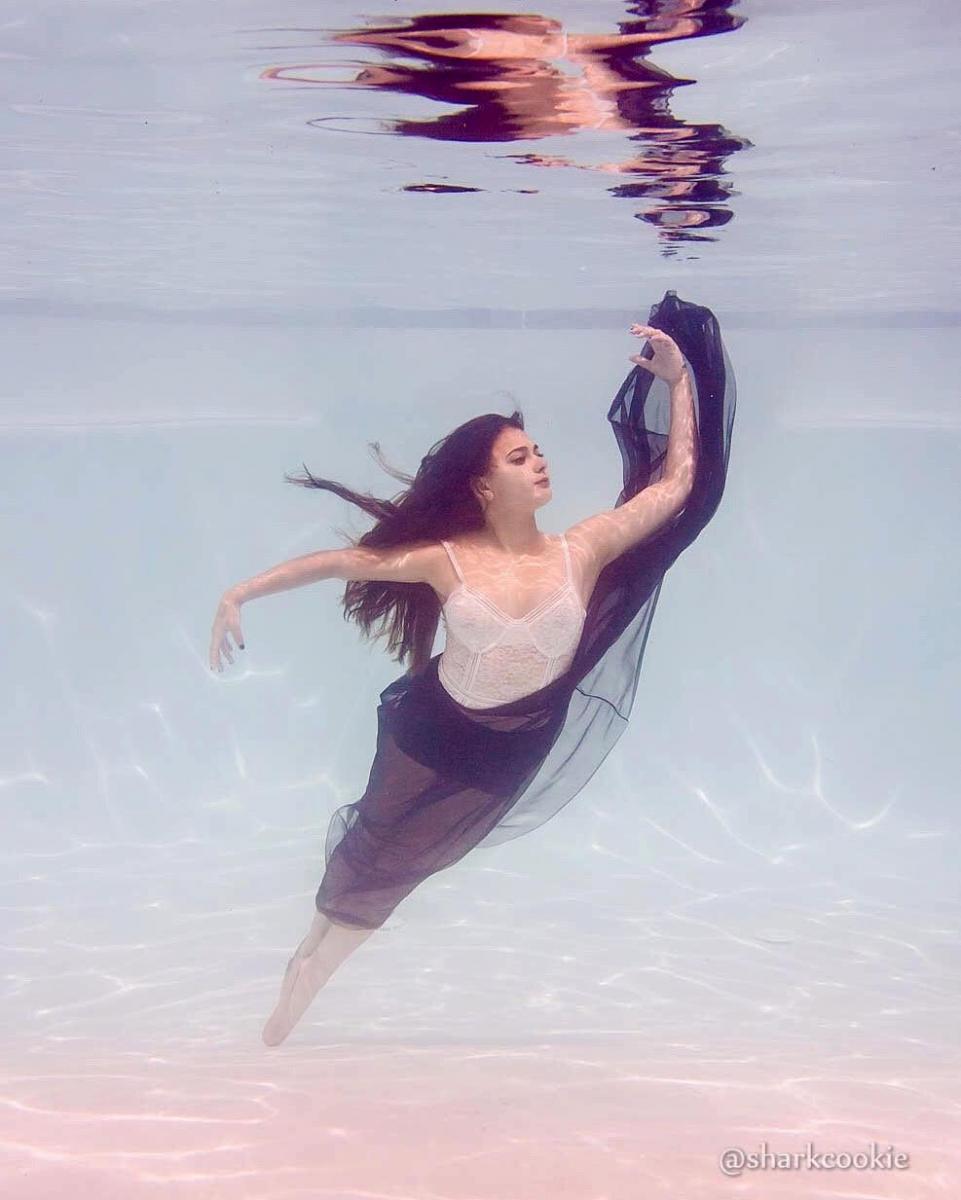 Noor Aldayeh is 16 and has been dancing since the age of three. Her favorite genres of dance are tap, contemporary and hip hop. She has recently started to choreograph her own pieces, telling her stories through movement. Since struggling with an eating disorder and body image issues, she has made it her mission to help other dancers  who may be going through similar situations. Many of her struggles with an eating disorder resulted from comparing herself to other dancers and the "ideal" dancer body type. But after a long recovery, she learned that this way of thinking simply isn't healthy or correct. There is no "ideal" body type. "We are dancers because we are able to use our (different) bodies to tell stories and convey emotions." You can read her previous work on the NEDA and Proud2Bme blog about spreading awareness about mental illness through dance. She hopes to continue to spread awareness and become an advocate to remind dancers of their validity no matter their age, race, weight, gender, sexuality, etc. Dancing is a universal language, and is therefore meant to be diverse!
Dawn Theodore, LMFT is a specialist in the treatment of eating disorders. She is a national speaker, having recently spoken to the dance department at Boston Conservatory, The Joffrey Ballet School, and the Frank Sinatra School of Performing Arts in New York City. Dawn is recovered from Anorexia Nervosa herself. In addition to her work as a therapist, Dawn owned and operated her dance studio, A Step in Time School of Dance in Calabasas, CA for 25 years. Dawn continues to teach dance and is currently working with dance conventions and Ballet companies to educate them about eating disorders and positive body images in the dance world. Dawn believes that education and early intervention with dance educators, young dancers, and parents can help decrease the number of dancers who develop an eating disorder. She is the co-owner of Cross Pointe Dance with her long time friend, Dana Stackpole former American Ballet Theatre and Broadway Star. Cross Pointe Dance is a Master Class Series and Performance opportunity for young dancers, where Dawn has the ability to promote positive body image to young dancers. She is the author of the book about dancers and eating disorders, "TuTu Thin."
Rachel Fine, the founder of To The Point Nutrition, provides top quality nutrition counseling to a vast audience from children and trainees to professional dancers and adult fitness enthusiasts alike. As a dancer and performing artist, Rachel intertwines her passion for ballet and medical nutrition therapy in order to deliver the most attainable, yet scientifically sound, information to her clients. This unique combination of skills provides Rachel with uncommon insight into the human body and its many capacities. As a Board Certified Specialist in Sports Dietetics (CSSD), Rachel focuses on the daily nutrition needed for performance and health, providing practical recommendations and serving as  a nutrition resource for students, professionals, teachers, and parents. With her extensive background in nutrition, exercise, and behavior modification, Rachel encourages self awareness of body positivity in order to help others combat unhealthy relationships with food and body image.
Charlotte Roth is a mom, a wife, and a writer--in that order. Her fiction is mostly inspired by real life and at times highly personal. She believes, "You are what you write. You write what you are." Last year, she published Dancing Queen. Charlotte says, "I was inspired to write this story as I was watching a mother dance with her daughter at the playground when she thought no one was watching. When our eyes met, she looked away, clearly embarrassed. When I met her later at the parking lot, she said, 'I know, a woman my size really shouldn't be dancing around like that.' It broke my heart. And all the way home, I couldn't help thinking about her. I imagined her as a little girl dancing in front of the mirror, full of hope and dreams. And how, when we become older,  we are so concerned about how we look and what others think. And from there it just took off." Dancing Queen is a story about going after your dreams, big or small, little or tall: Every body can be a dancer's body. Learn more about Dancing Queen and Charlotte's other books by visiting her website at charlotterothbooks.com.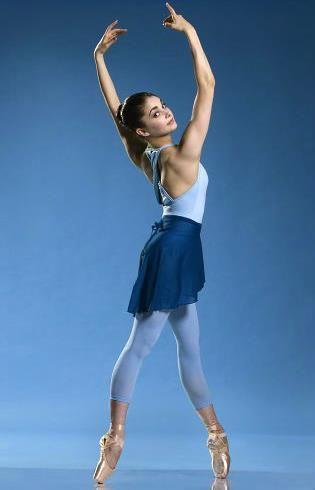 Kathryn Morgan began studying ballet at age three in Mobile, Alabama under the direction of Winthrop Corey, a former principal dancer with the National Ballet of Canada and the Royal Winnipeg Ballet. She joined New York City Ballet as an apprentice in June of 2006 and became a member of the corps de ballet of the Company in February of 2007. In October 2009, Kathryn was promoted to soloist. She left the company due to an autoimmune illness in 2012. She has since regained her health and currently performs, teaches, and speaks around the country, runs two highly successful YouTube channels, her podcast "The Kathryn Morgan Show", writes a column for "Dance Spirit Magazine", has her own app, and is currently working on many other exciting projects. She is the recipient of the 2006 Mae L. Wein Award, the 2006 Movado Future Legends Award, and the 2009 Janice Levin Award. Kathryn is passionate about promoting a healthy lifestyle and body image through her many online platforms. She is an advocate for "health vs. skinny". As she as dealt with body challenges herself, she knows just how difficult it can be to maintain a positive mindset in the dance world. She hopes her advice and experience can help other dancers.
Emily Locke is a student, dancer, and blogger who was born and raised in Portland, Oregon. Emily's blog is focused on her eating disorder recovery, and she feels that by sharing a lot of her dance history she has helped others see how dance can be a difficult environment for those in recovery. Emily is transferring to North Carolina State University in fall of 2017, and plans to double major in Psychology and English. She hopes to someday be a published author, and eating disorder activist. After working with Jennifer Hata-Livingston, who promoted body positivity in her classes, Emily took a break from dance to focus on her eating disorder recovery. Four years later, Emily found Body Home: Fat-centric Dance Classes, which are taught by KT Kusmaul. Body Home has helped Emily reconnect with all of the aspects of dance that she loved without feeling triggered by her eating disorder. Body Home caught the attention of Fat Girls Dance Movement, and they have since done a few video collaborations. Emily feels that by participating in the videos she is helping to create space and conversations for different body types in the dance community. Emily is going to be guest teaching KT's class in July, which will be the first time she has ever taught a dance class! Emily hopes to teach more body positive dance classes in the future.
NYC Dance Project is the husband/wife team of Ken Browar and Deborah Ory. Together they have photographed many of today's leading dancers from around the world, including Principals from American Ballet Theatre, Alvin Ailey, Martha Graham, New York City Ballet, Royal Ballet and more. They have a book called The Art of Movement which is an Amazon bestseller and won an International Photography Award for Best book. Deborah Ory will be on the panel representing NYC Dance Project. Deborah danced until she was 25, mostly focusing on modern dance. She began photography when she was injured and found her passion was really photographing dancers. She also has an MSW in social work and did an internship at Renfrew. She has two teenage daughters who are dancers.
Grace Bradley is a rising senior at Connecticut College, majoring in dance and sociology. Currently, she is a communications intern with NEDA and this chat is the culminating project that she has been working on since May. Grace has been dancing since the age of two, but since studying dance in college, she has been exposed to a new culture of dance. After battling an eating disorder in high school, part of her recovery was looking at dance through a new lense. She found herself teaching young dancers at her old studio, nursing homes, an all-girl's summer camp in Maine and she began choreographing at Conn. Focusing on the process over the product of dance has shifted Grace's focus from appearance to feeling when it comes to movement.  After returning from her semester in Stockholm, Sweden, Grace had the opportunity to work with a number of choreographers who were using dance to take a stance on current "political" topics such as women's rights, the female body and historical social movements.
Amanda LaCount is a 16 year old dancer who is #breakingthestereotype. She has been dancing since she was 2 years old. Her entire life people have been telling her that she is too fat to be a dancer. This included her peers, other parents, studio directors/owners, dance teachers, choreographers, and even complete strangers. She ignored them and moved from Colorado to Los Angeles to pursue her dream of becoming a professional dancer. Amanda signed with Bloc Talent Agency and the rest is history. Recently she danced with the Disney "Descendants 2" Cast on "DWTS" and "The Voice." Amanda has appeared in numerous music videos including Walk the Moon, Matty B, and Krewella (which she also choreographed). Dance is Amanda's passion. Amanda is a senior at Champs Charter High School of Performing Arts in their Dance Academy. Her goal is to inspire others to follow their dreams and not worry about what other people think. That is why she started her movement #breakingthestereotype.
Kelvin Davis is the founder and creator of Notoriously Dapper, a body positive menswear blog showcasing outfits to inspire men of all sizes to find confidence in their appearance. Blogging with this purpose has lead him to model for American Eagle, Chubbies Shorts, Jack Black Skincare and more. Kelvin has been featured in BuzzFeed, Cosmopolitan and Glamour for his contributions to male body positivity. He continues to break modeling standards and push the fashion industry to be more inclusive of all body types and races. Kelvin has also been a hip hop dancer for 20 years and he promotes his positive body message in life daily, inspiring men and women worldwide to simply love themselves by finding and embracing the beauty within. Now, as an author, he is spreading that positivity through Notoriously Dapper: How to be a Modern Gentleman with Manners, Style, and Body Confidence.