In a lot of ways, the traditional image of a woman in stock photos mirrors the common stereotype of a person with an eating disorder: young, slim, attractive, and white. However, we all know that those stock images don't reflect the world around us, and yet most marketing and advertising relies on those images without any alternatives. Canva is working to change that.  
Canva is a design and image website for both amateurs and professionals. They've recently introduced their Natural Women Collection, designed to, in their words, "authentically depict the women that these images are truly meant to reflect: our mothers, sisters, colleagues, and friends. Women who are as unique as they are beautiful." 
It's extremely refreshing to see a company work to diversify the representations of women in marketing materials. Instead of endless photos of women laughing over salad, users can choose from women who reflect a true range of races, ages, sizes, and abilities. Instead of traditionally attractive women further photoshopped to an unrealistic standard, users can choose everyday women who challenge societal standards of beauty and gender norms.  
To create their campaign, Canva worked with select photographers from around the world to captured photos that highlight important but underrepresented diversity. One subject, a woman born with Spinal Muscular Atrophy shared that being part of the Natural Women Collection "has taken me into this process of self-acceptance, where I've learned to recognize my body's own beauty, as well as my grandeur and strength".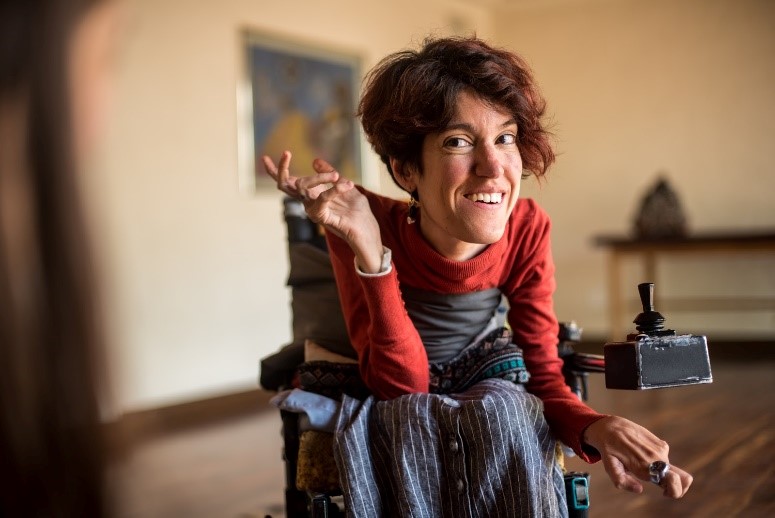 Canva's project doesn't end here. They recognize that to create a truly diverse and representative library, they need your help! They've invited users to contribute their own photos to the collection to join them in their efforts. 
Just as NEDA is working to create a community that represents the huge diversity in people affected by eating disorders, Canva is doing their part to offer representation in stock images. We applaud them for their work and recognize that tackling the stereotypes of women in media is an enormous job, and we're glad to have their help.
Kate has been at NEDA since 2017, working on the development team. She graduated from Pace university in NYC and in her free time, enjoys volunteering and reading.