National Minority Mental Health Month 2018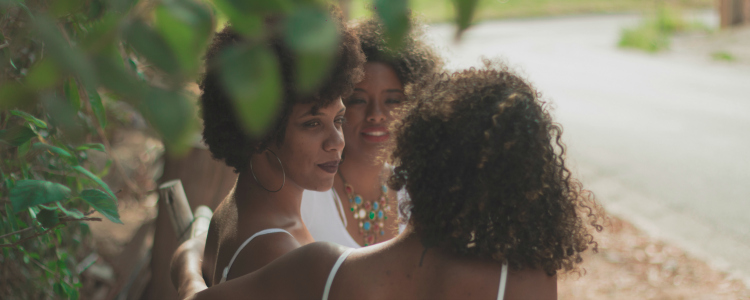 National Minority Mental Health Month may be winding down, but the conversation about mental health in marginalized communities doesn't — and shouldn't — stop.

National Minority Mental Health Month may be winding down, but the conversation about mental health in marginalized communities doesn't — and shouldn't — stop. Mental health issues don't discriminate. Although eating disorders have historically been associated with young, cisgender, straight, white, upper-class females, they can affect anyone. They don't choose any one race, ethnicity, class, gender identity, sexual orientation, ability, or any other classification. While anyone can have an eating disorder, minorities tend to face unique obstacles when dealing with mental health issues. These may include increased stigma, fewer diagnoses, and less access to quality treatment. In fact, a recent study found that people of color with self-acknowledged eating and weight concerns were significantly less likely than white participants to have been asked by a doctor about their eating disorder symptoms. It's necessary to hear their stories in order to gain a deeper understanding of their struggles and become a stronger ally. Here are eight posts from those in minority communities that give some insight into what it's like to be a minority experiencing mental health issues.
PERSPECTIVES ON DIVERSITY AND BEING MARGINALIZED FROM BOTH SIDES OF THE COUCH
Everyone wants to feel heard, and speaking to others who share our experiences can feel more validating than doing so with someone with whom we don't identify. While being in a marginalized community can present its obstacles, finding an empathetic voice in treatment can be a powerful recovery tool. A therapist and her client explore their journeys as women of color who have treated and experienced mental health issues. This blog post is sponsored by Reasons Eating Disorder Center.
HOW BEING QUEER, AUTISTIC, AND PHYSICALLY DISABLED SHAPES MY BODY IMAGE
Experiencing mental health issues as a member of one marginalized community can be difficult, but doing so as a member of three spins an even more complex web of obstacles and emotions. Many struggle with navigating multiple identities and their effects on mental health. Alaina Leary writes about how these identities affect her self-image.
WHAT'S LEFT UNSPOKEN: SRI LANKAN CULTURE AND EATING DISORDERS
In some minority cultures, discussions about mental health are considered taboo. Expressing your struggles can be viewed as weakness instead of strength. This stigma and discomfort can make it more difficult for minorities to communicate their problems and access quality care for mental health issues. Shalini Wickramatilake explains the difficulties, and ultimately rewards, of opening up to her South Asian family.
FINDING ME: DISCOVERING MY TRANSGENDER IDENTITY
LGBTQ+folks experience the unique and complicated journey of discovering their identities, a process which often yields higher self-confidence and self-acceptance. While it can be freeing to fully understand your sexual orientation or gender identity, getting there can be confusing and painful. Particularly for transgender folks, not feeling comfortable in your body can take a heavy toll on your body image and lead to disordered eating. Ryan Sallans tells the story of how accepting his gender identity helped him recover from his eating disorder.
WHAT YOU NEED TO KNOW ABOUT EATING DISORDERS IN MUSLIM COMMUNITIES
Religion can provide people with comfort, inner peace, and a community. It can be a great way to feel more connected to yourself and a higher power. However, even the devoutly religious are not immune to mental health issues. In the Muslim community in particular, certain stereotypes prevent people from fully understanding how eating disorders affect their fellow Muslims. Yusra Iftikhar explores the relationship between faith and illness and dispels myths about being Muslim and having an eating disorder.
WHEN YOU DON'T FIT THE EATING DISORDER MOLD AS AN AFRICAN AMERICAN
In a society that largely portrays those with eating disorders as white and female (among other things), minorities often discredit their own struggles. They don't see themselves as the poster children for eating disorders and other mental health issues, so they truly believe they aren't struggling or are unworthy of treatment. Celeste Saddler explains how she came to realize that she deserved treatment as an African American woman.
BEYOND THE BINARY: MY EXPERIENCE AS A GENDER NONCONFORMING PERSON IN RECOVERY
A study from the Journal of Adolescent Health revealed that gender nonconforming people reported the highest rates of the diagnosis and treatment of eating disorders. There is no one reason for this, but often body dissatisfaction and discrimination contribute to gender nonconforming people developing eating disorders. Ash Thoms discusses their struggles with dealing with treatment providers, and the unique hurdles that nonbinary people face when struggling with eating disorders.
DISABILITY DOES NOT DEFINE ME
Everyone wants to be accepted the way they are. When those close to you don't support you, it can be incredibly difficult to build self-confidence. Katrin Alyss describes how her mother's intolerance of her disability affected her self-esteem and contributed to her eating disorder.
Claudia Morris is a college student from New York. She is currently working toward her B.A. in psychology at the University of California, Los Angeles and interning at the National Eating Disorders Association. She hopes to obtain her doctorate in psychology and become a clinical psychologist.
https://www.nationaleatingdisorders.org/wp-content/uploads/2018/07/yrod-art-nappy-resize-711.jpg
300
750
ndic_support
https://www.nationaleatingdisorders.org/wp-content/uploads/2023/02/neda_logo_full_color.png
ndic_support
2018-07-27 15:34:38
2023-11-05 21:04:43
National Minority Mental Health Month 2018