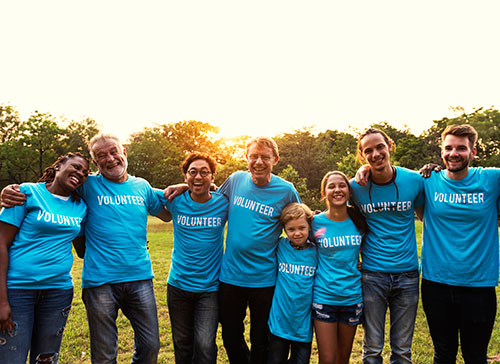 When you volunteer or intern at the National Eating Disorders Association (NEDA), you'll have the opportunity to expand your knowledge about eating disorders, learn useful professional skills, and form connections with members of a vibrant and welcoming community.
Our volunteer and internship programs include highly dedicated individuals from across the country who are passionate about NEDA's life-changing mission to support individuals and families affected by eating disorders.
With an alumni list of over 700 volunteers and interns from over 20 countries, you'll play an integral role in supporting NEDA's programs and services.
 TESTIMONIALS FROM OUR VOLUNTEERS AND INTERNS
"I really enjoyed my experience at NEDA. I loved the environment and the staff was super supportive and friendly. It was one of the few experiences I've had that gave me hands-on experience."
"I started at NEDA because I valued the applied clinical experience it provided. I stayed for as long as I did because of the amazing supervisors I had, who were always understanding and kind."
"NEDA provided me excellent opportunities to expand my breadth of knowledge about eating disorders as well as provided a welcoming environment. My experience with NEDA was a huge aspect to my acceptances to graduate programs."