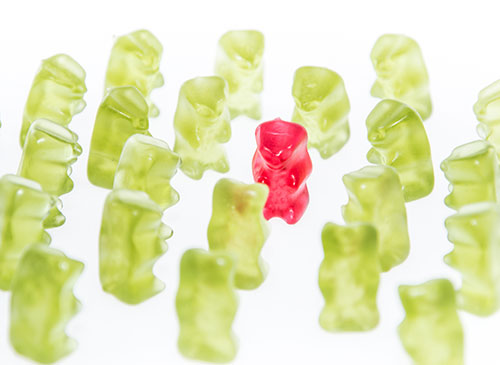 The harmful effects of bullying have received increased attention in recent years, starting an important national conversation. Bullying can lead to low self-esteem, social isolation, poor body image, and has also been shown to directly contribute to the development of eating disorders. In fact, as many as 65% of people with eating disorders say bullying contributed to their condition. 
Bullying at school can begin at a very young age and children in higher weight bodies are 63% more likely to be teased than their thinner peers. For this reason, it's critical that weight shaming needs to be a significant part of anti-bullying discussions, particularly in the context of the widespread anti-obesity messaging.
Approximately 40% of higher weight kids are teased about their weight by peers or family members. Families can also play an important role in shutting down teasing. Weight-based teasing at home can lead to binge eating, weight gain, and extreme weight control measures. The American Academy of Pediatrics (AAP) released guidelines for pediatricians and parents to help young people avoid both the development of eating disorders and obesity. Learn more about How to Open a Conversation with Teens About Healthy Eating.
INfographic: Bullying & Eating Disorders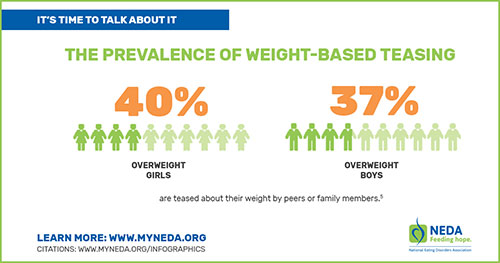 Get the facts on the relationship between bullying and eating disorders with this infographic!