The NEDA Network is a partnership between NEDA and other mission-aligned organizations dedicated to advancing the field of eating disorders and building a community of support and hope. Together, we provide a unified voice in the fight against eating disorders.
Organizations that join the NEDA Network maintain their own names and identities, and they are a part of the NEDA team. As such, they receive member benefits and the right to use the "NEDA Network Member" logo in support of their efforts.
The Network is led by a Chair and 2 Vice Chairs, who work closely with NEDA to evaluate the direction and ensure all initiatives and meetings are true to the collaborative foundation of the Network.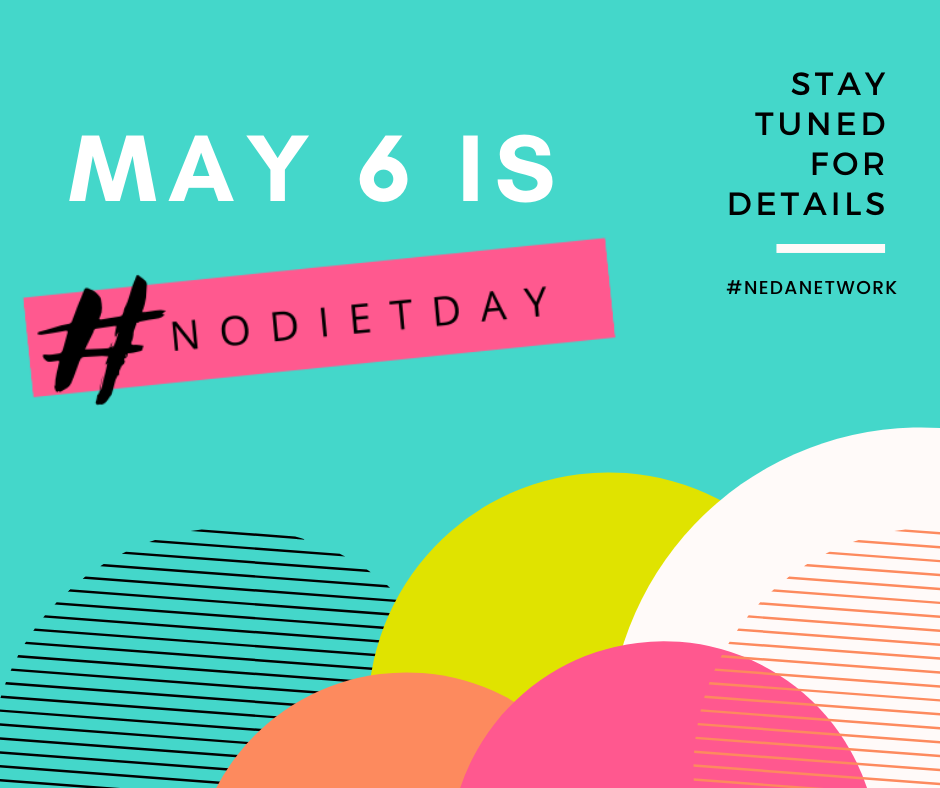 May 6th marks the NEDA Network's second national #NoDietDay social media campaign to encourage the rejection of diet culture! This movement promotes fighting back against the shame associated with society's standards of beauty and respect for all body shapes and sizes. We invite you to join us in promoting healthy relationships with food, movement, and body image! Learn more >
NEDA Network Chairs & Advisors
Chair - Simone Seitz, Carolina Resource Center for Eating Disorders
Vice Chair - Debra Hopkins, Breaking the Chains Foundation
Vice Chair - Marci Soran, Eating Disorders Information Network
NEDA NETWORK MEMBERS