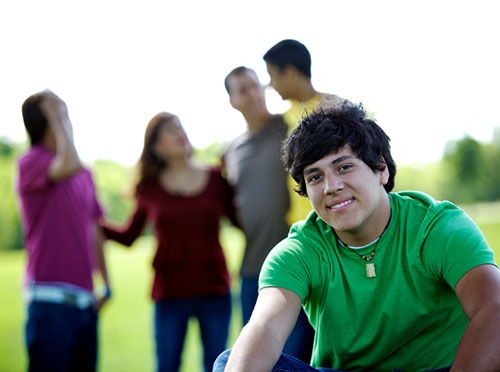 Eating disorders are a growing epidemic in our schools and communities, but with early detection, intervention, and awareness, each of us can make a difference. Below, you'll find resources that will help you plan educational events and activities in your community. 
Eating Disorders 101
Looking to share information about eating disorders at your next event? Our Eating Disorders 101 presentation covers the causes, warning signs, symptoms, health consequences, and treatment information for eating disorders.
EDUCATOR TOOLKIT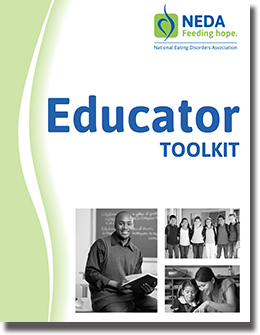 The NEDA Educator Toolkit is a resource for educators, staff who work in a school setting or those who work with youth outside of school. If you want to understand more about eating disorders, if you'd like to know how to support students and young people who may be affected, this information will help you. 
Eating Disorders on Campus Guide 
Whether you're interested in sharing materials or putting your party planning skills to great use by hosting an event, we've created on campus options that will work for you. Check out our Eating Disorders on Campus guide for ways to raise awareness and improve resources at your school.
The Collegiate Survey Project
NEDA surveyed 165 colleges and universities for our Collegiate Survey Project and found that greater resources are needed to educate, screen, refer, and treat college students who struggle with eating disorders or disordered eating issues. View the full report to learn more. 
Educational Brochures
Our brochures are available electronically and can be downloaded directly from this page. Please feel free to distribute widely, use at your events and spread the word!