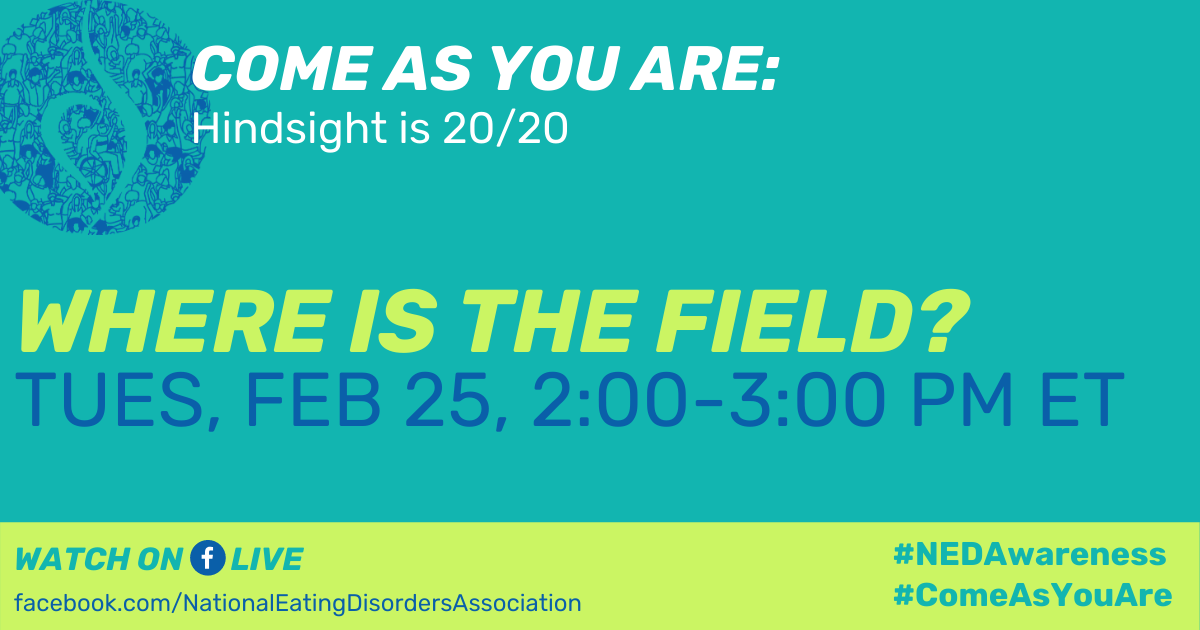 Hosted by the National Eating Disorders Association (NEDA), this panel discussion of eating disorders professionals will focus on the eating disorders field, including the gaps, how far we have come, and opportunities for growth.
Panelists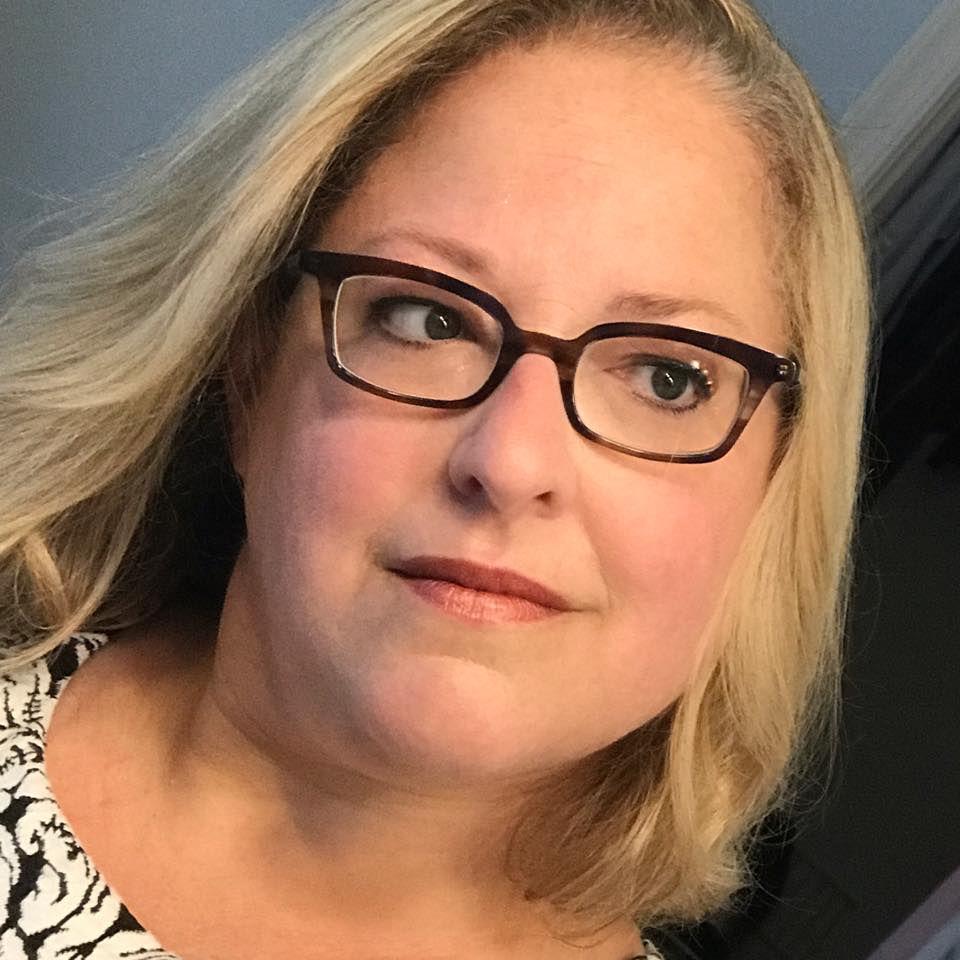 Chevese Turner is the founder and former CEO of the Binge Eating Disorder Association (BEDA) which merged withthe National Eating Disorders Association (NEDA) in 2018. As part of NEDA's leadership team, she develops the organizations key policy initiatives, directs its partnerships and communications, and plays a key role in strategic goals and alignment.
Turner is recognized for her expertise around issues involving eating disorders in higher weight bodies and is passionate about changing the conversation around weight and body size. She is dedicated to moving beyond the current dominant weight-focused paradigm to one that is weight inclusive and promotes well-being free from weight stigma and body discrimination. She carries these messages to audiences around the US and abroad in schools, healthcare settings, trade organizations, associations, professional conferences, corporations, and governmental agencies. Turner is also the co-author of the recently published book: Binge Eating Disorder: The Journey to Recovery & Beyond and contributes regularly to podcasts and the media.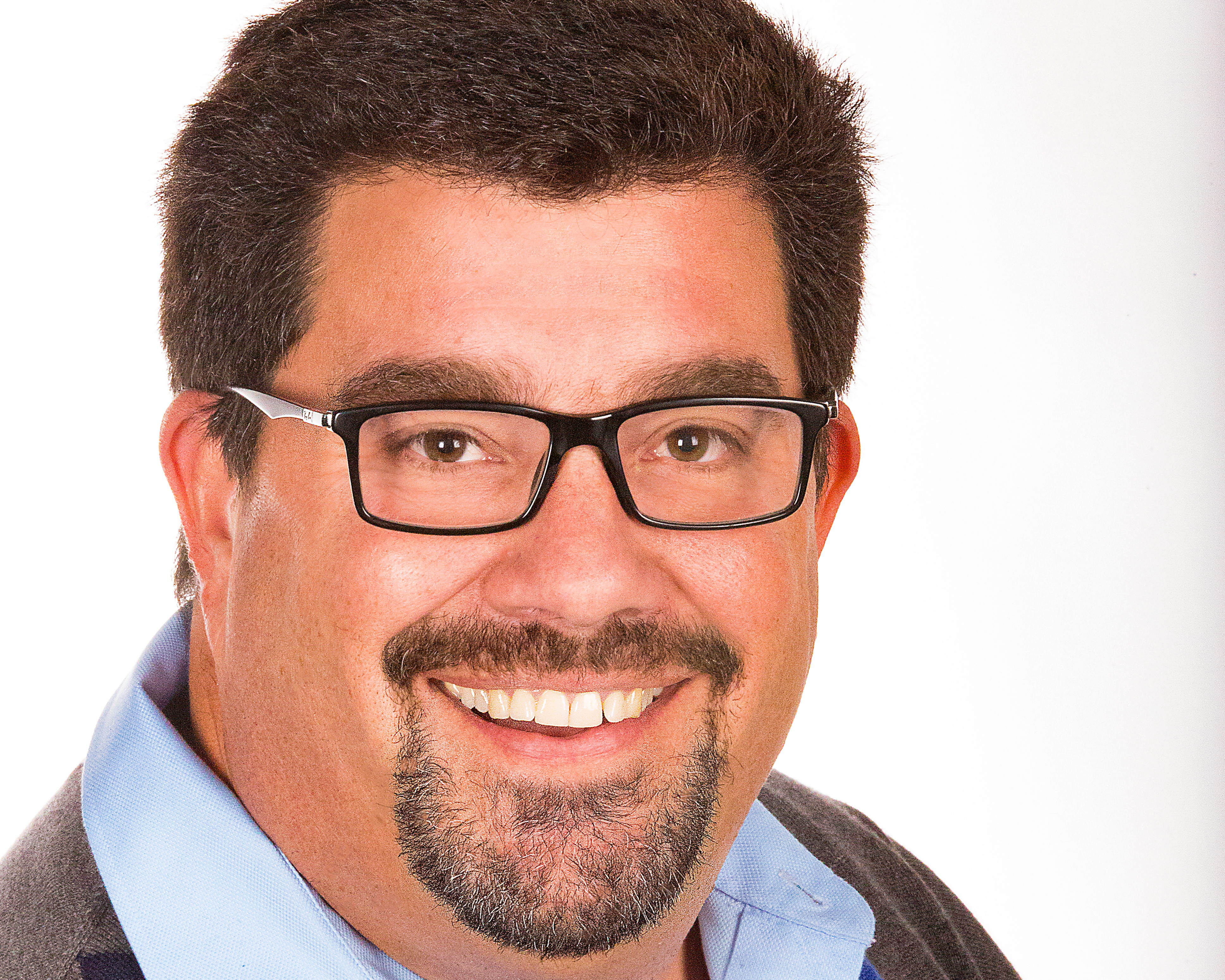 Aaron Flores's private practice is in Calabasas, CA. He uses Intuitive Eating and Health at Every Size® in his work to help individuals learn how to make peace with food and their bodies. He is a Certified Body Trust® provider and he also the co-host of the popular podcast, Dietitians Unplugged.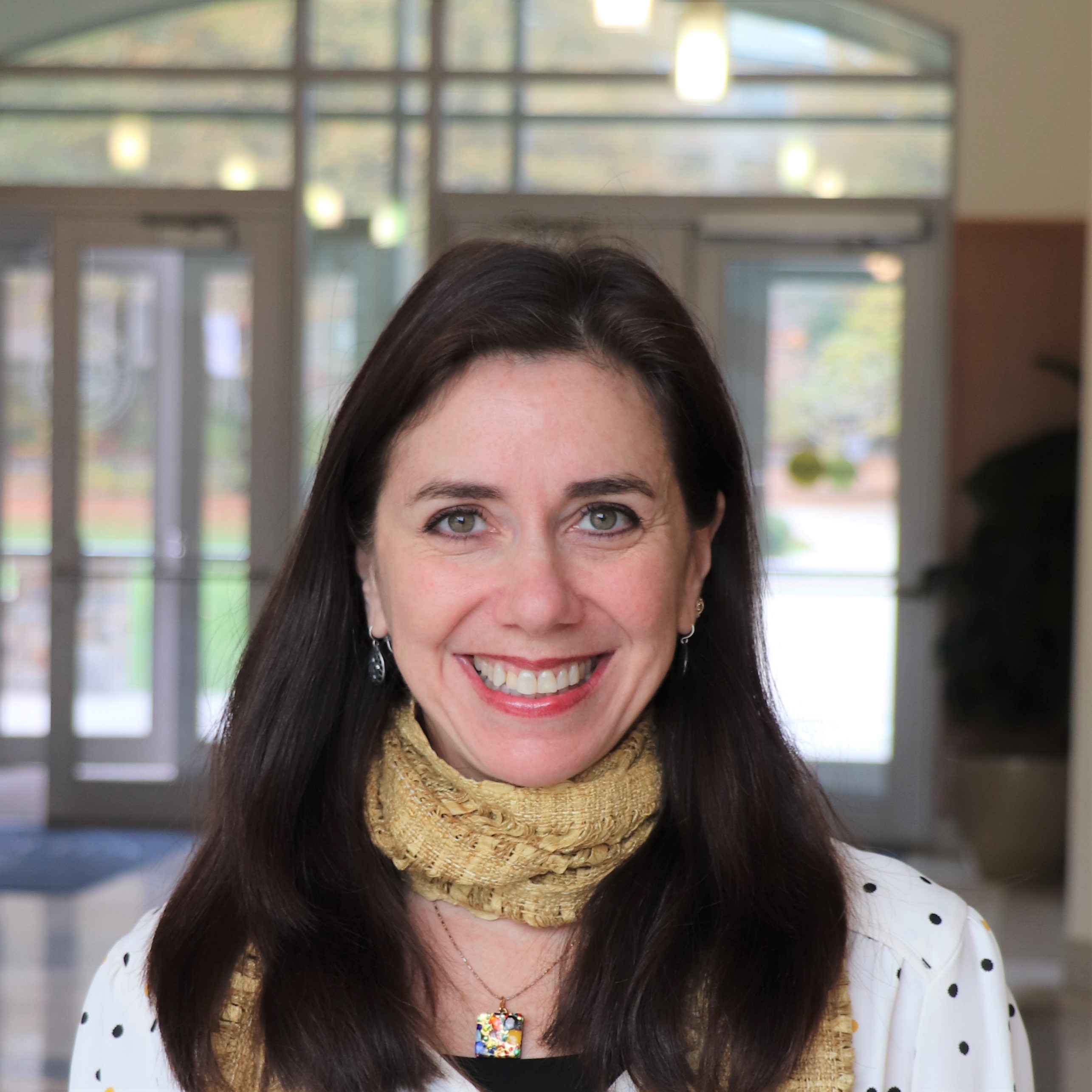 Janell Mensinger, PhD, FAED is an interdisciplinary trained scholar with a doctorate in social-environmental health psychology and postdoctoral training in biostatistics. Janell is an Associate Research Professor in the Fitzpatrick College of Nursing at Villanova University. She serves as an expert in study design and quantitative methods and is a collaborative research scientist in this capacity for her faculty peers. Janell also maintains her own program of research in the fields of weight stigma and eating disorders. To promote health for individuals of all sizes, she advocates for educating healthcare professionals in the evidence-based surrounding the use of a Weight-Inclusive Approach to care, which is based on the principles of Health-At-Every-Size® and seeks to eradicate weight-based stigma.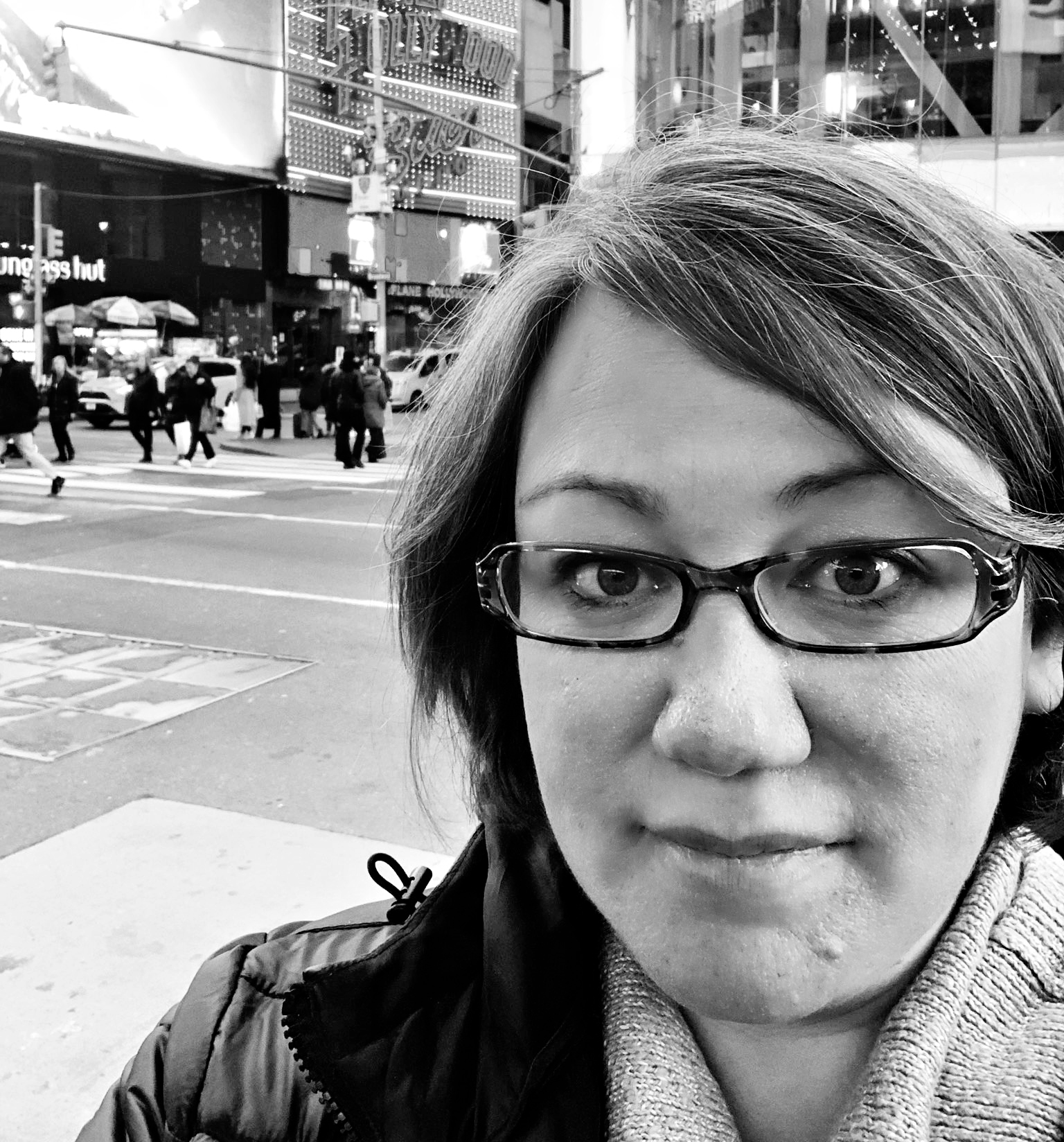 In her role as NEDA's Director of Public Policy & Community Relations, Joslyn Smith is responsible for overseeing federal policy initiatives of the organization—both legislative and regulatory—and incorporating state-level work as it relates to combatting weight discrimination. Prior to working for NEDA as a public policy consultant, Joslyn was Director of Policy & Government Affairs for the Binge Eating Disorder Association (BEDA). Previously, Joslyn was Senior Legislative Assistant for the American Psychological Association's (APA) Public Interest Government Relations Office in Washington, DC where she led federal policy efforts addressing eating disorders and obesity prevention by bringing a Health At Every Size® perspective to policy discussions. Before her employment at APA, Joslyn served as a congressional intern in the office of then-Senator Hillary Rodham Clinton, working closely with the Senator's health staff on issues related to health and mental health. For over almost two decades, Joslyn has been an outspoken advocate in the eating disorders and Health At Every Size® fields, presenting about and advocating for a reevaluation of misconceptions related to health and weight.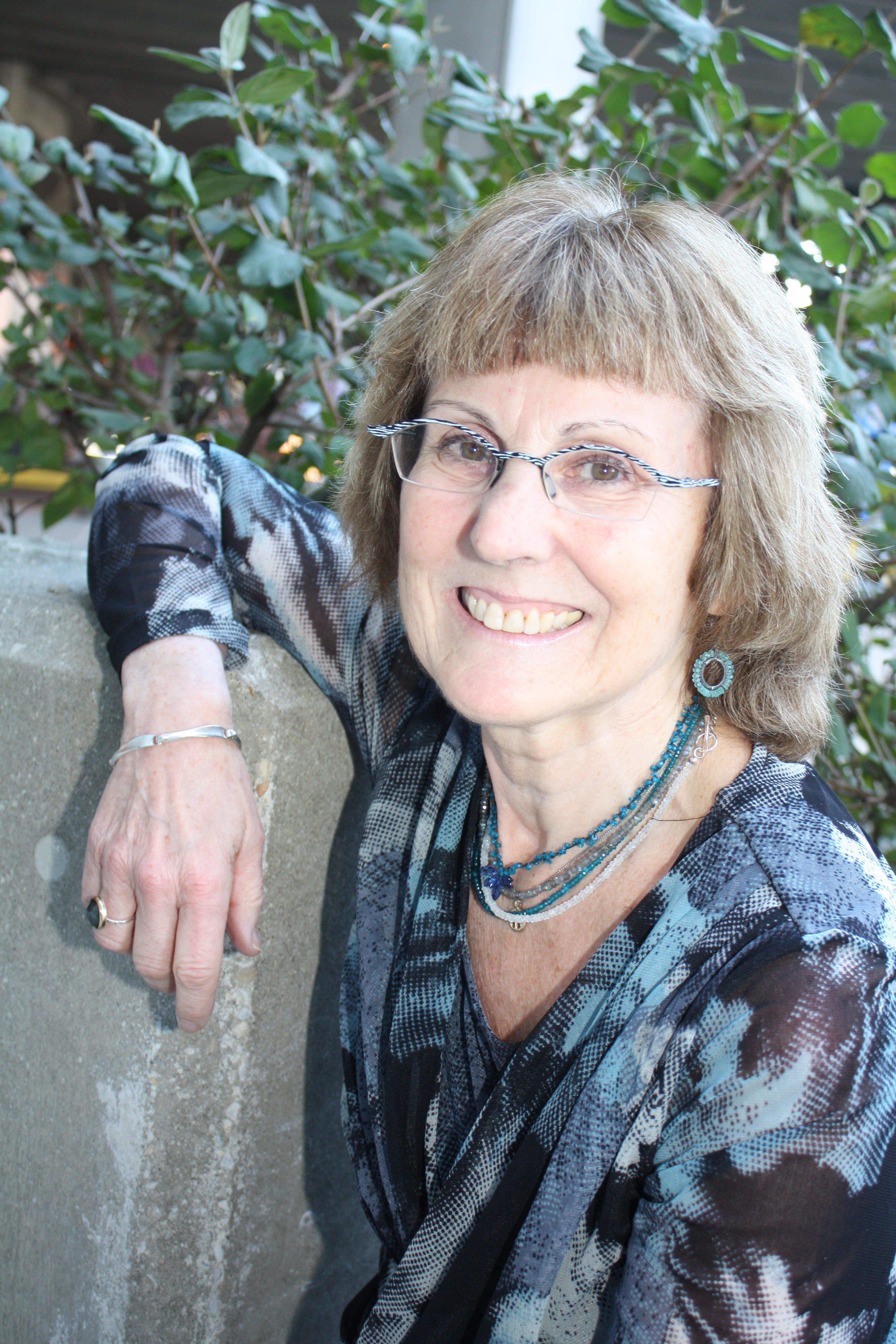 Margo Maine, PhD, FAED, CEDS, is a clinical psychologist who has specialized in eating disorders and related issues for over 35 years. A Founder and Adviser of the National Eating Disorders Association and Founding Fellow of the Academy for Eating Disorders, Dr. Maine is author of: Pursuing Perfection: Eating Disorders, Body Myths, and Women at Midlife and Beyond; Treatment of Eating Disorders: Bridging the Research- Practice Gap; Effective Clinical Practice in the Treatment of Eating Disorders; The Body Myth; Father Hunger; and Body Wars; and Senior Editor Emeritus of Eating Disorders: The Journal of Treatment and Prevention. The 2007 recipient of The Lori Irving Award for Excellence in Eating Disorders Awareness and Prevention, and the 2014 recipient of the Don and Melissa Nielsen Lifetime Achievement Award and the 2015 NEDA Lifetime Achievement Award, Maine is a member of the Renfrew Foundation Conference Committee, and their Clinical Advisory Board, and the Walden Behavioral Care Clinical Advisory Board, Maine is a 2016 Honoree of the Connecticut Women's Hall of Fame. She lectures nationally and internationally on eating disorders and maintains a private practice, Maine & Weinstein Specialty Group, in West Hartford, CT.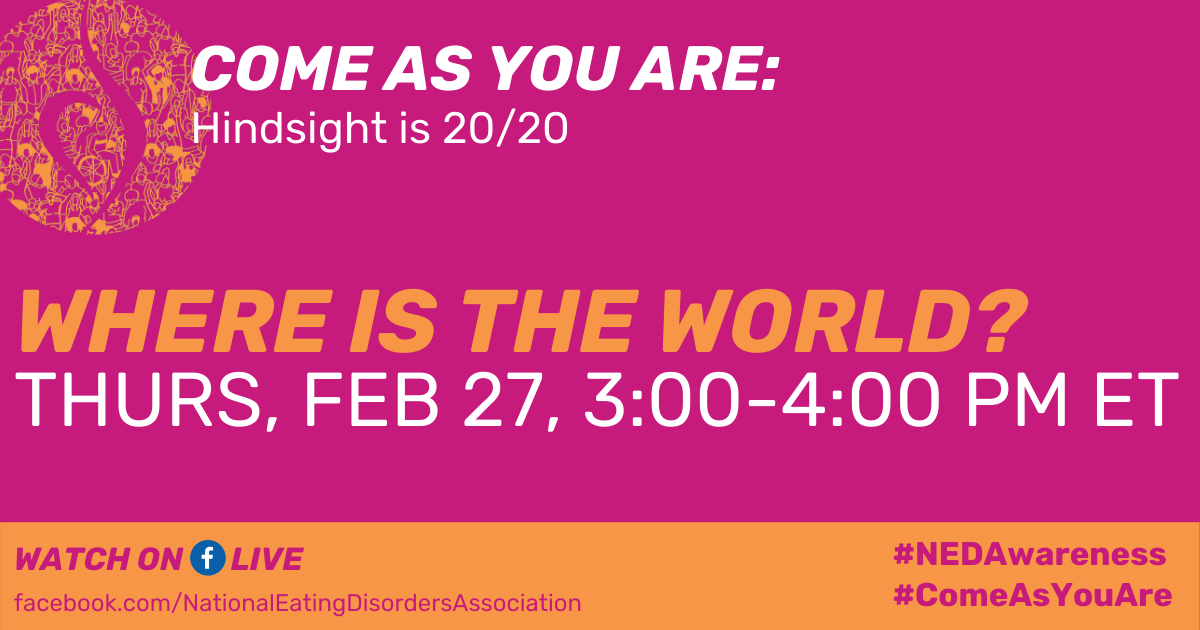 Hosted by the National Eating Disorders Association (NEDA), this panel discussion will focus on the societal progress and opportunities for growth in relation to eating disorders, body acceptance, diet culture, and weight bias.
Panelists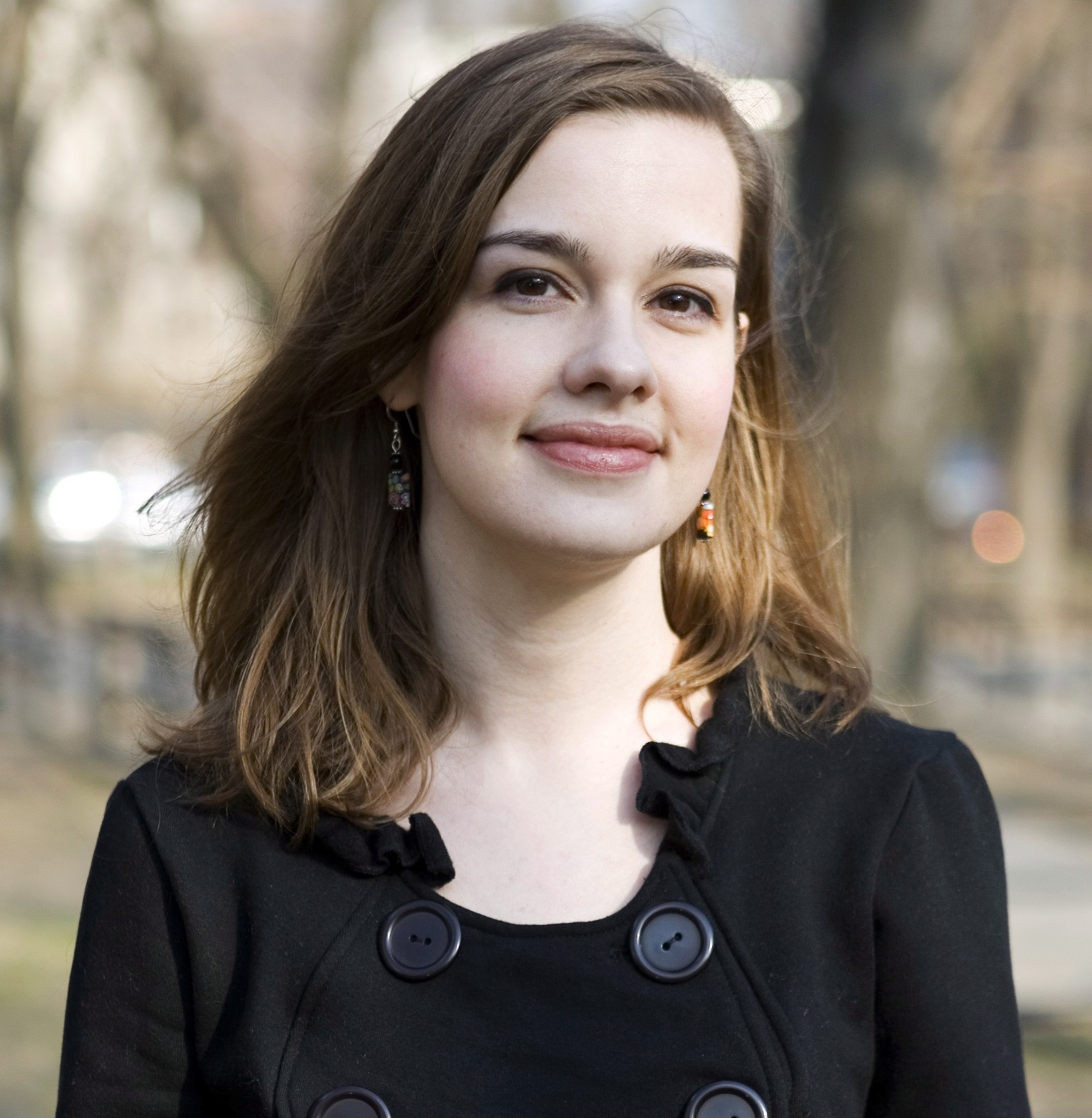 Claire Mysko is the Chief Executive Officer of the National Eating Disorders Association (NEDA) and an internationally recognized expert on eating disorders, body image and media literacy. She is the author of Does This Pregnancy Make Me Look Fat? The Essential Guide to Loving Your Body Before and After Baby (2009) and You're Amazing! A No-Pressure Guide to Being Your Best Self (2008) an award-winning self-esteem manual for girls.
During her tenure at NEDA, Mysko has overseen a rapid expansion in both reach and programs, including the implementation of an evidence-based eating disorders prevention program in New York City schools, initiatives to bust prevailing myths about eating disorders, and the cultivation of key relationships with companies including Aerie, Crisis Text Line, Facebook, Instagram, and Pinterest.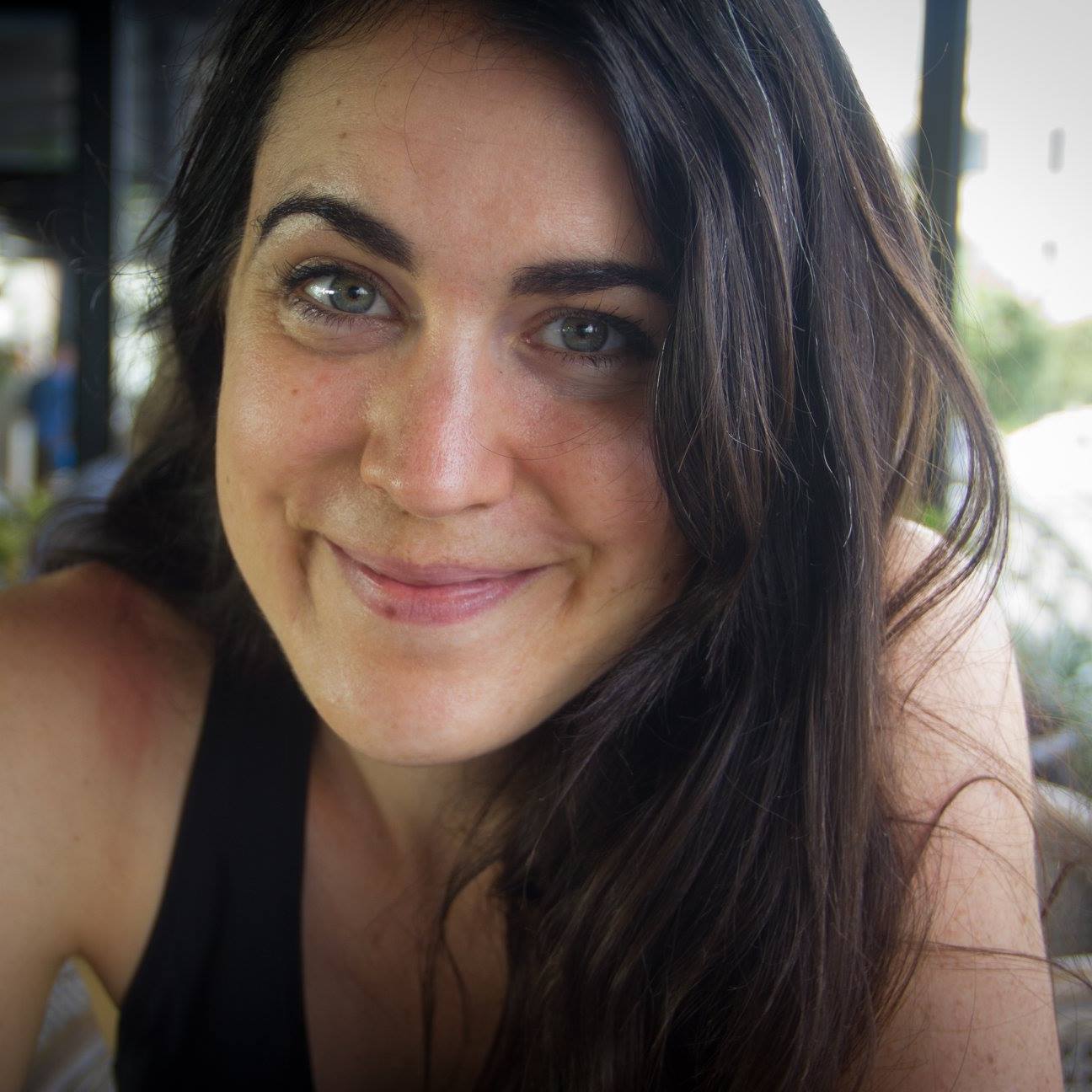 Andrea LaMarre, PhD, is a researcher, writer, and speaker from Guelph, Ontario (Canada) living in Auckland (New Zealand). She is currently a lecturer in critical health psychology at Massey University. Her PhD work was focused on experiences of eating disorder recovery from the perspectives of people who have had eating disorders and their chosen supporters. She grounds her work in social justice praxis, and works to communicate about the nuances and complexities of eating disorders and recovery in a profoundly disembodying world. She has written many journal articles and blog posts detailing the critical importance of avoiding stereotypical perspectives on eating disorders, and speaks regularly at international conferences alongside brilliant collaborators. Since moving to Aotearoa New Zealand, Andrea has been working with students and colleagues to build out a program of research using community-engaged, qualitative, and artistic methods to broaden understandings of eating disorders and recovery. In her spare time, Andrea bakes a lot of cakes and spends too much time on Twitter.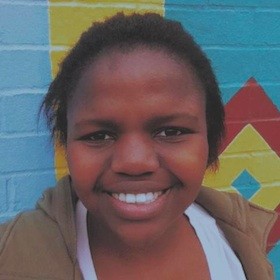 Gloria Oladipo is a 20 year old Black woman and eating disorder survivor. She works as a freelancer writer and has been published in Teen Vogue, Healthline, Wear Your Voice, Bustle, Black Youth Project, and other publications. She usually writes about her personal experiences at the intersections of mental health, race, and gender as well as politics, pop culture, and TV/Film. Moreover, Gloria is a rising junior at Cornell University studying Government (with a minor in Arabic), English (with a minor in Creative Writing), and Performing Arts. Gloria has struggled with an eating disorder for over five years and began seeking recovery her freshmen year of college. She uses her writing to speak candidly about her experiences with her eating disorder and co-morbid illnesses as well as her experience in the eating disorder diagnosis and treatment process as a Black woman. In her free time, Gloria enjoys reading, writing, drawing, watching plays, and generally reconnecting with her passions as she seeks recovery.
Gloria is this 2020 recipient of the Experts by Experience Award at the International Conference on Eating Disorders in Sydney, Australia.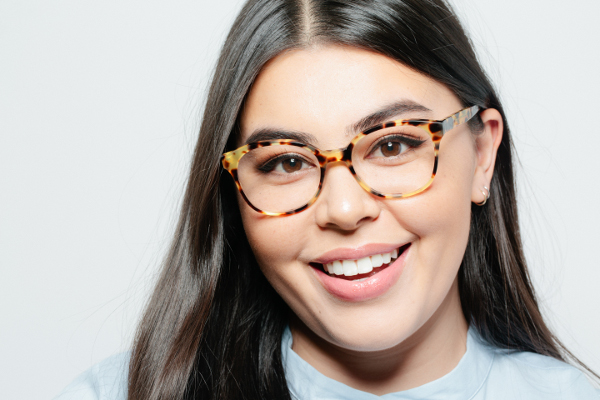 Lauren Chan is a fashion personality who began her career as a plus-size model at Ford Models alongside change-makers like Ashley Graham, Candice Huffine, and fellow NEDA ambassador Iskra Lawrence. While modeling, Chan was also focused on a career in fashion journalism. At the time, her writing appeared in publications like the New York Times' T Magazine, Interview, and the international Vogues. Years later, Chan's worlds merged when she became Glamour's fashion features editor, overseeing women's fashion coverage and personally owning the plus-size fashion beat. While at Glamour, Chan penned a monthly Style Your Size column, designed the Glamour x Lane Bryant clothing collection, guest lectured at NYU, FIT, and LIM, and appeared on Good Morning America and the Today Show. Since leaving the magazine, Chan works as an influencer for brands like Clinique, Aerie, and Nike, serves on the advisory board of the Model Alliance, and is the founder and CEO of her own clothing brand, called Henning. Follow along @lcchan at @henning.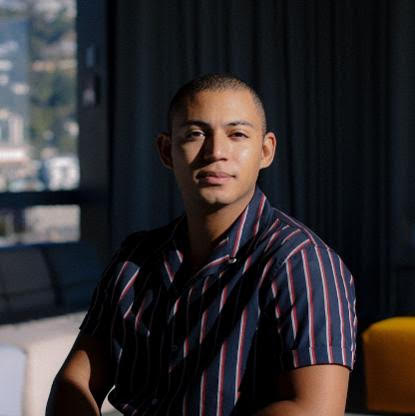 Zach Stafford is the co-host of the Buzzfeed News' morning show AM to DM and was most recently the first black editor-in-chief of The Advocate.
Prior to these roles, he served as the chief content officer of Grindr and editor-in-chief INTO, their former LGBTQ digital magazine. He has also served as the editor-at-large of Out Magazine and was a journalist at The Guardian. Zach regularly provides commentary on radio and podcasts and has appeared on the BBC, CNN and The Daily Show with Trevor Noah. Zach is also the co-editor of the book Boys, An Anthology and executive producer/host of the award-winning documentary Boystown.
In 2019, he was named to both the Forbes' 30 Under 30 and included as one of the 100 most influential African Americans by The Root.