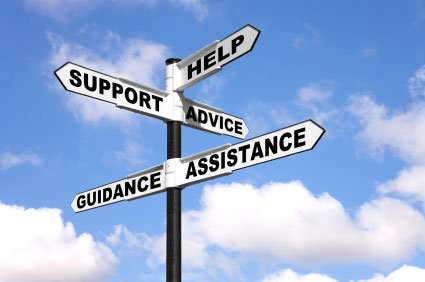 Getting a diagnosis is the first step towards recovery from an eating disorder. Treating an eating disorder generally involves a combination of psychological and nutritional counseling, along with medical and psychiatric monitoring. Treatment must address the eating disorder symptoms and medical consequences, as well as psychological, biological, interpersonal, and cultural forces that contribute to or maintain the eating disorder.  
Nutritional counseling is also necessary and should incorporate education about nutritional needs, as well as planning for and monitoring rational choices by the individual patient. There are a variety of treatments that have been shown to be effective in treating eating disorders. Generally, treatment is more effective before the disorder becomes chronic, but even people with long-standing eating disorders can and do recover.
TREATMENT PROCESS
Many people utilize a treatment team to treat the multi-faceted aspects of an eating disorder. Treatment teams commonly include the following types of providers: 
Physician (primary care physician, pediatrician, cardiologist, etc.)
Psychotherapist
Dietitian
Psychiatrist
Additional therapists as required (yoga therapist, art therapist, etc.)
Case manager at your insurance company (if needed)
A primary care physician, such as a pediatrician, internist, or family doctor, may have referrals to local therapists and dietitians who have experience in treating eating disorders, as might other specialists like adolescent medicine physicians and gynecologists. Not all areas have such clinicians available, nor are all physicians familiar with eating disorder treatment. 
For dangerously underweight individuals, the first step is restoring normal eating patterns and returning to a healthy body weight for that person's individual shape and size. When someone is severely malnourished, it can be hard to make use of psychotherapy as the eating disorder interferes with a person's ability to concentrate and change patterns of behavior. 
Although there may be exceptions, eating disorder treatment generally addresses the following factors in roughly this order: 
Correct life-threatening medical and psychiatric symptoms
Interrupt eating disorder behaviors (food restriction, excessive exercise, binge eating, purging, etc.)
Establish normalized eating and nutritional rehabilitation
Challenge unhelpful and unhealthy eating disorder and ED-related thoughts and behaviors
Address ongoing medical and mental health issues
Establish a plan to prevent relapse