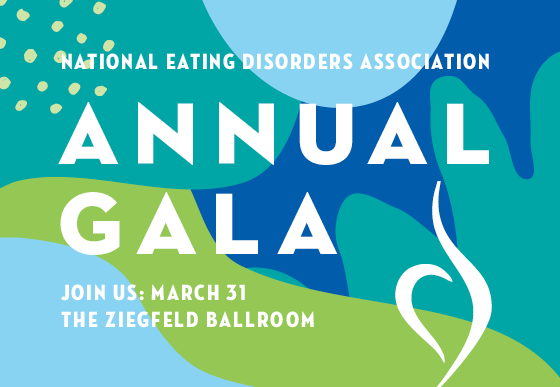 Due to the COVID-19 outbreak and the various legal restrictions placed on social gatherings, as well as the closings of private event spaces, Ziegfeld Ballroom will not be able to host our Annual Gala on March 31st. In this time of great uncertainty, we wish you all well and to remain safe with your family and loved ones.  We look forward to your continued support and to a time when we can get together at our next Gala!
An Evening to Recognize Leaders
Join us in recognizing those who have made significant contributions to the community by advancing education, prevention, and inclusivity. This year, NEDA will honor:
Spirit of Courage Award
Grace Holland Cozine Foundation
Inspire Award
Whitney Arcaro, Executive Vice President, Head of Marketing and Retail, RXR Realty
Alisa Mall, Managing Director, Investments, Carnegie Corporation of New York
Jodi Pulice, Founder & CEO, JRT Realty Group, Inc.
Lauren Young, Chief Administrative Officer, Brookfield Properties Northeast
To learn more about the Inspire Award Honorees, read their bios here.
For ticket and table information please contact Joanna Green at [email protected] or click here to access the ticket purchase form. Please return all filled out forms to Joanna Green.
Special thanks to the Empire State Building for lighting their tower in green and blue in honor of NEDAwareness Week 2020!