NEDA Toolkits are free resources designed to educate on eating disorders.
Parent Toolkit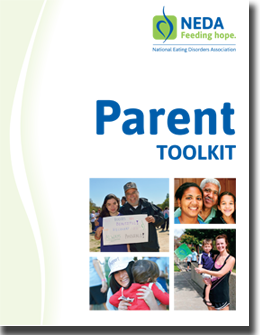 The NEDA Parent Toolkit is for anyone who wants to understand more about how to support a family member or friend affected by an eating disorder. You will find answers to your insurance questions; signs, symptoms and medical consequences; information about treatment and levels of care; and questions to ask when choosing a treatment provider. 
Educator Toolkit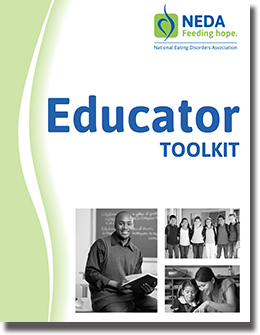 The NEDA Educator Toolkit is a resource for educators, staff who work in a school setting or those who work with youth outside of school. If you want to understand more about eating disorders, if you'd like to know how to support students and young people who may be affected, this information will help you.
Download the Educator Toolkit >
Coach & Athletic Trainer Toolkit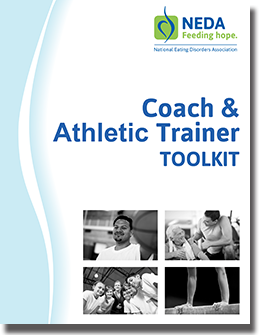 The Coach & Athletic Trainer Toolkit is a resource for staff who work in gyms, school settings, outside athletic groups, dance studios, etc. who would like to know how to support athletes who may be affected by eating disorders. We've included frequently asked questions and common myths about eating disorders, strategies for assisting athletes and much more.
Download the Coach & Trainer Toolkit >
WORKPLACE TOOLKIT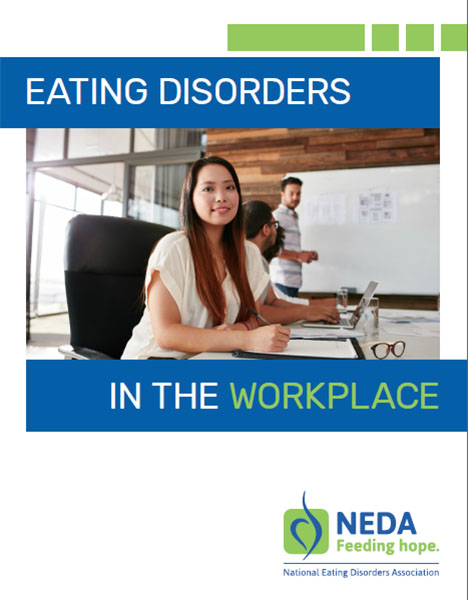 Maintaining a healthy workplace environment is vital to the happiness and productivity of your organization. If an employee or coworker is struggling with an undetected eating disorder or disordered eating, it can take a major toll on them. Encourage eating disorders screenings to improve overall workplace wellness and to get help to those who need it.