May 6, 2020 marked the NEDA Network's second national #NoDietDay social media campaign to encourage the rejection of diet culture! This movement promotes fighting back against the shame associated with society's standards of beauty and respect for all body shapes and sizes. We invite you to join us in promoting healthy relationships with food, movement, and body image!
By signing onto this challenge, you are joining a movement of change makers dedicated to confronting toxic pressures and accepting ALL bodies. Are you in?
Shareable Graphics
Events & Resources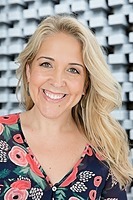 The NEDA Network's #NoDietDay Presentation: Ending the Diet Mindset with Becca Clegg, LPC CEDS-S
1:30-3:00 pm EST/10:30 am-12:00 pm PT
View here >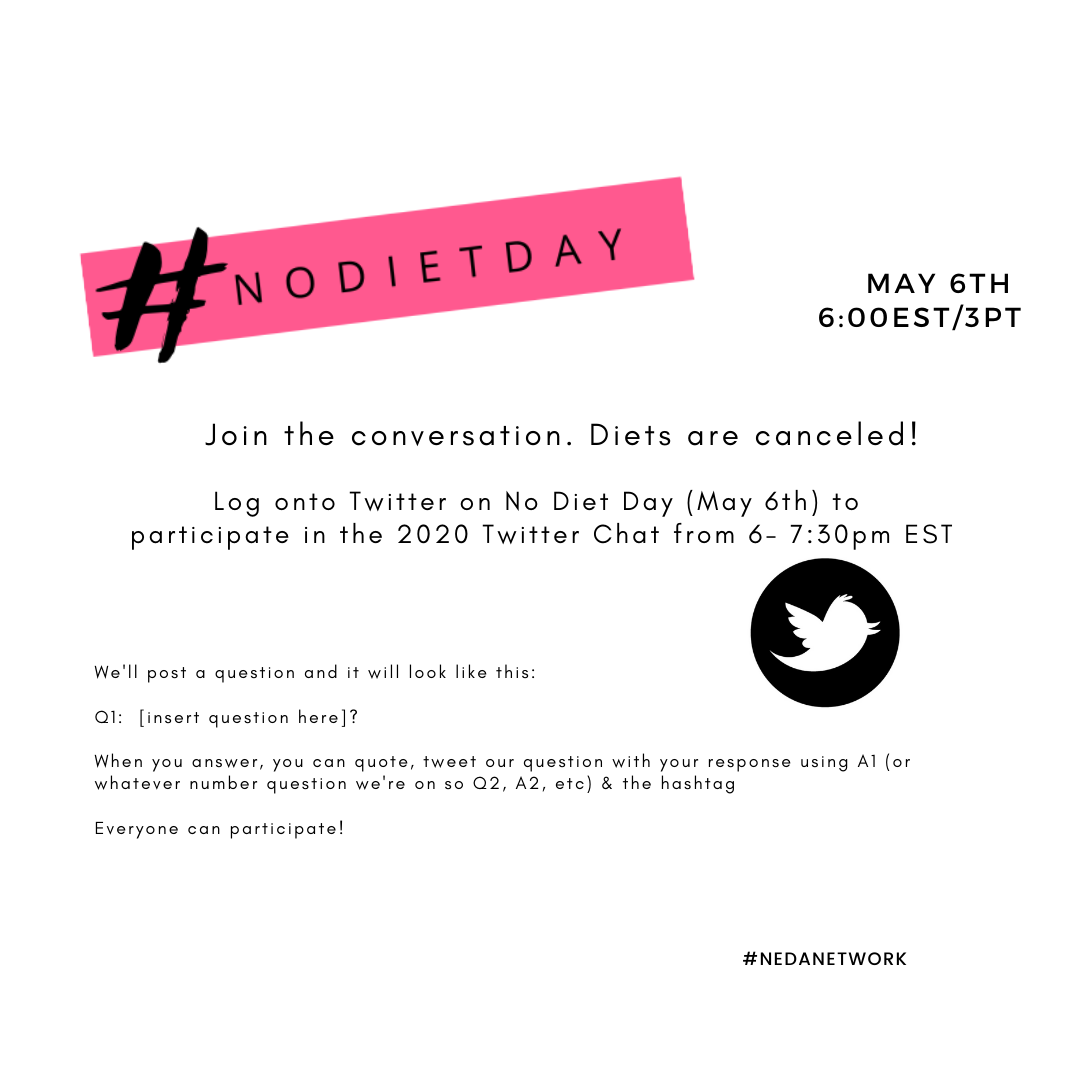 Join the Twitter Chat!
@nedastaff
6 pm EST/3 pm PT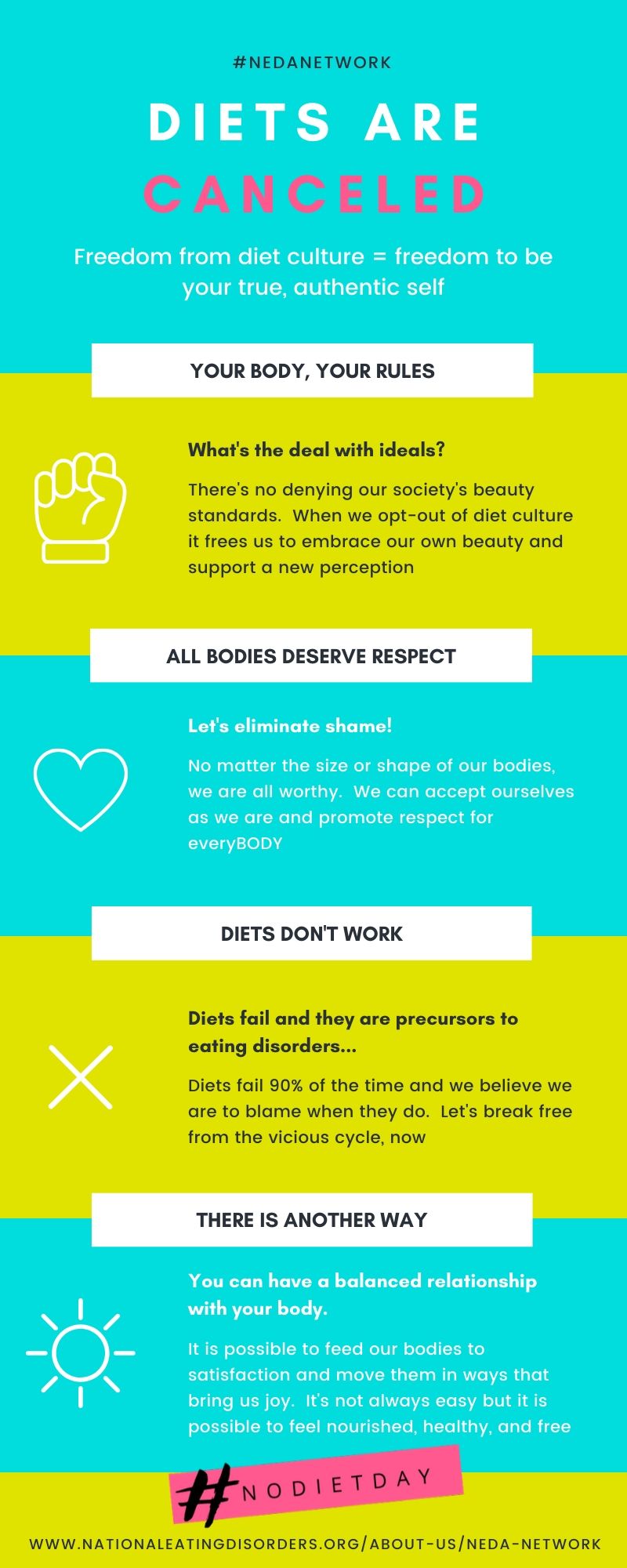 Click here to download the graphic above.