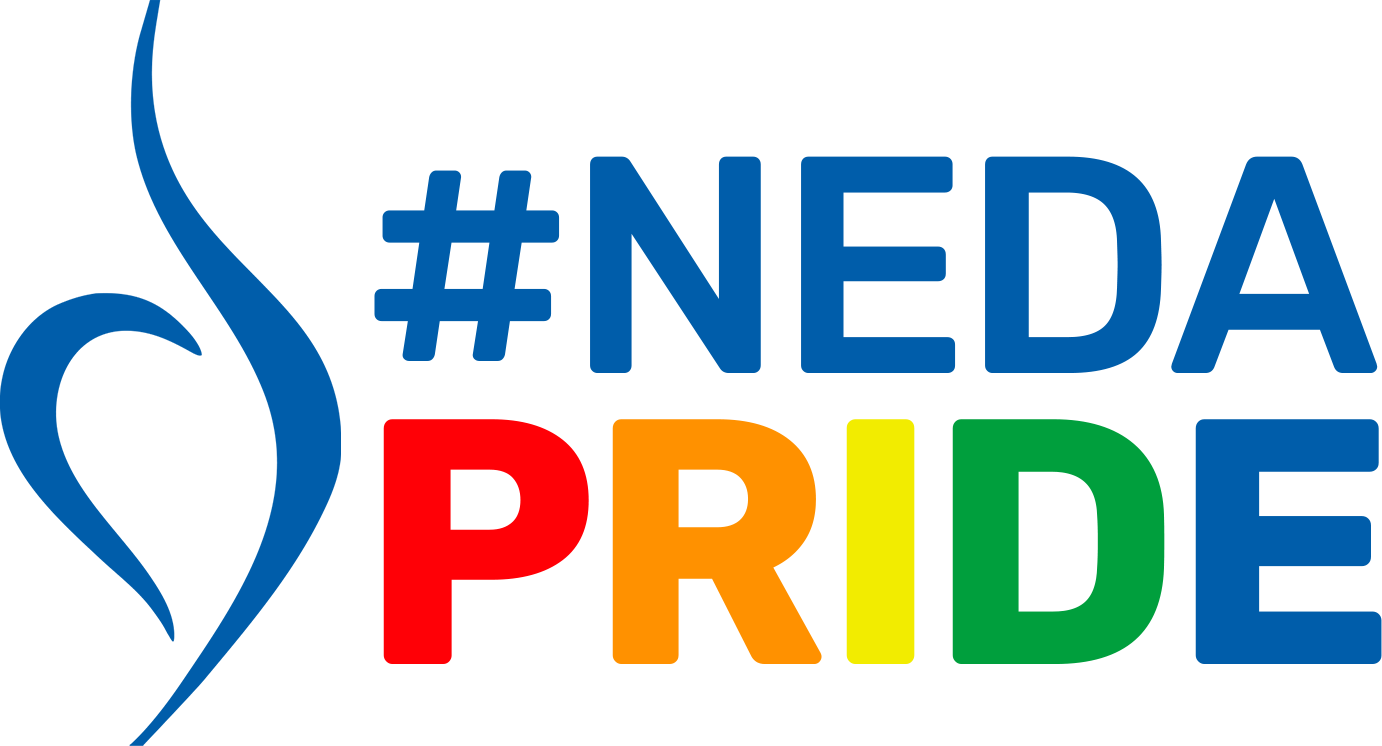 June is LGBTQ+ Pride Month, which promotes and celebrates dignity, equality, and visibility for the LGBTQ+ community. Research shows that LGBTQ+ folks are disproportionately affected by eating disorders, and too often, they face barriers to treatment and recovery. #NEDAPride is a social media campaign that recognizes those barriers, encourages self-acceptance, and promotes body diversity for all!
Shareable Graphics
NEDA x VideoOut Videos
In 2020, NEDA partnered with VideoOut on a video series highlighting LGBTQ+ folks who have been impacted by negative body image and eating disorders.
Resources
FEDUP | Fighting Eating Disorders in Underrepresented Populations
FEDUP is a Trans+ & Intersex Collective. Previously TFFED (Trans Folx Fighting Eating Disorders), they create accessible eating disorder recovery spaces for trans & gender-diverse communities and educate/cultivate allyship in ED healthcare institutions.
The Trevor Project is an organization that offers crisis intervention and suicide prevention to LGBTQ+ teens and young adults. They offer a helpline, online chat, and text support to best fit your personal needs. Call The Trevor Project at (866)-488-7386.
Trans Lifeline is a helpline offering direct emotional and financial support to trans people in crisis – for the trans community, by the trans community. Call Trans Lifeline at (877) 565-8860 (US) (877) 330-6366 (CA).
The LGBT National Help Center offers support to LGBTQ+ individuals of all ages through helplines, support chats, and counseling resources.
Call LGBT National Hotline for youth and adults at (888) 843-4564 (US)
Call LGBT National Youth Talkline for folks under the age of 25 at (800) 246-7743 (US)
Call LGBT National Senior Hotline for ages 50 and above at (888) 234-7243 (US)
Blogs