Join the conversation about food, body image, and exercise issues on social media. Let's bust myths, share our unique stories, and point people to support and resources. Don't forget to use our campaign hashtags, #NEDAwareness & #ComeAsYouAre, and follow us on Facebook, Instagram, Twitter, Tumblr, Pinterest, YouTube, and LinkedIn.
Shareable Graphics
Update Your Profile Picture

Use our profile photo overlay to show your support.
Sample Messages
Facebook
Instagram
TWITTER
This #NEDAwareness Week (2/25-3/3), we're joining @NEDAstaff to change the conversation around food, body image & #eatingdisorders! #ComeAsYouAre and learn how YOU can make a difference at www.nedawareness.org. 
It's #NEDAwareness Week! Join the movement and raise awareness through social media, legislative advocacy (myneda.org/livewellact), building lightings, local events, and more. Get started by taking @NEDAstaff's screening tool: myneda.org/screening.
#ComeAsYouAre this National Eating Disorders Awareness Week (#NEDAwareness) by fighting back against #dietculture and #weightstigma. You can start by signing - and sharing - @NEDAstaff's body acceptance challenge at myneda.org/bodychallenge.
Get Involved!


Learn how to host a screening event by reviewing our screening guide.
View Guide
2019 Featured NEDAwareness Week Partners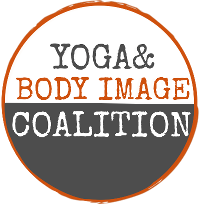 Thank You to Our Sponsors!
Our work would not be possible without the generous support of our NEDAwareness Week Sponsors! To learn how you can join NEDA as a sponsor, contact Joanna Green – [email protected].