Get the Facts About Eating Disorders
Eating disorders don't happen in a vacuum—they are serious and complex illnesses that affect people of all backgrounds and experiences. Check out our NEDAwareness 2021 blog posts and roundtable discussions from marginalized communities, as well as resources to help spread #NEDAwareness in your community!
Infographics
Presentations
NEDAwareness Week activities and events bring people together in creative, engaging ways. This Eating Disorders 101 slideshow presentation (complete with speaker notes!) will give you all you need to give an educational talk on eating disorders.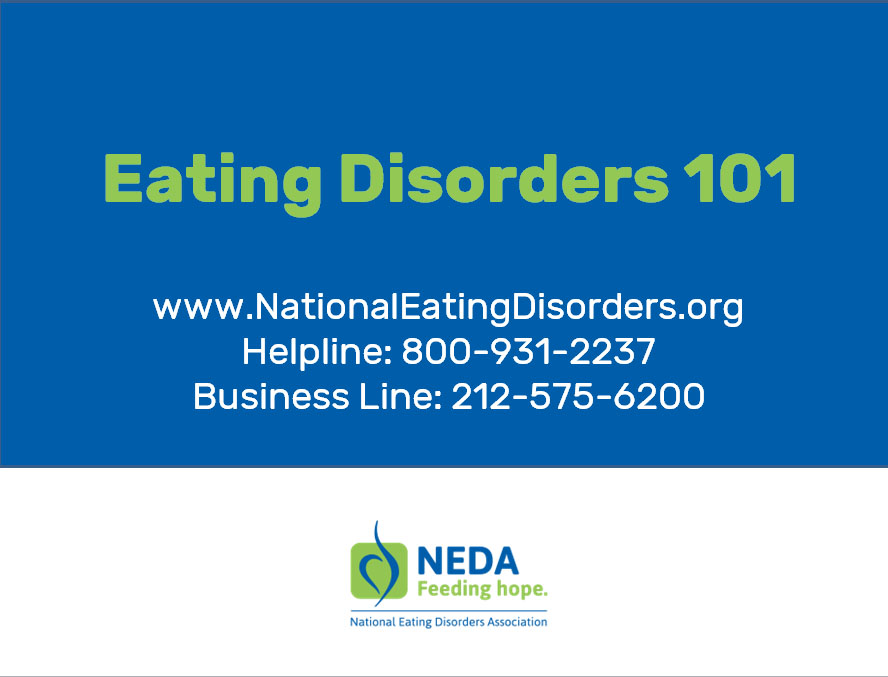 Eating Disorders 101 (PPTX)
Printable Brochures
Videos