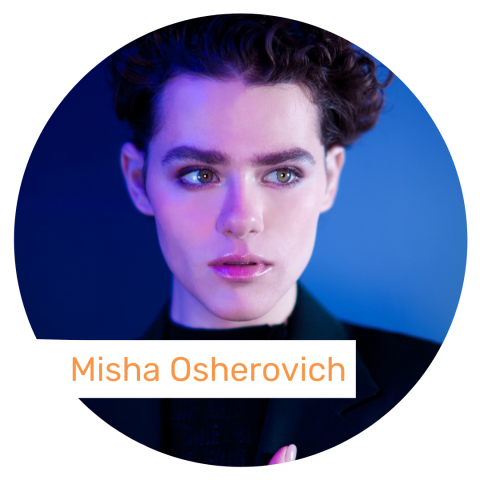 Misha Osherovich is a non-binary actor, filmmaker, and mental health/LGBTQIA+ advocate. Misha's acting credits include the new Blumhouse film FREAKY, AMC's series NOS4A2, and Warner Bros' film THE GOLDFINCH. Misha wrote, produced, and starred in the award winning short film E.very D.ay. The film tackles mental health and body image within the queer community. Misha's previous advocacy work includes partnerships with NEDA, VideoOut Entertainment, and GLAAD. @mishaosherovich
Lynaé aka Thoughtress is a black, queer, non-binary poet, actor, comedian, host and producer whose artistry focuses on breaking down the code of silence tangled around their blackness and finding ways to use their experiences to build community. Some of their notable features include Harlem Pride, Poetic Theatre Productions, New York Theatre Workshop, Poetry/Cabaret, We Are Trans, NWUF and Revealing Roots. Follow them on IG @LynaeDePriest and check out their Patreon @Thoughtress.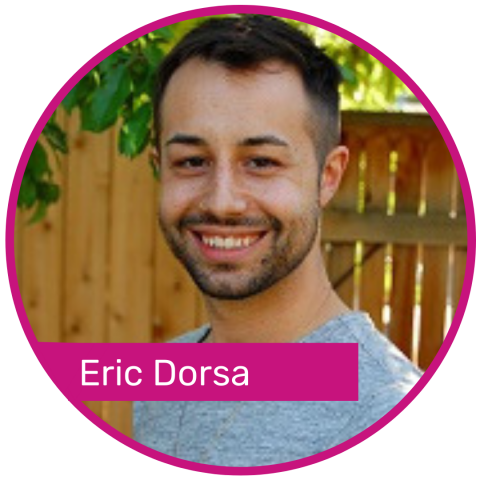 Eric Dorsa is a National LGBTQIA Eating Disorder Recovery Advocate. They are the host of "Queen & Sober" an Instagram live series with Eating Recovery Center and Pathlight Mood & Anxiety Center. Eric is an LGBTQ activist, actor, comedian, and drag queen currently living in Chicago, Illinois. As an advocate for the LGBTQ community, Eric shares their experiences of Eating Disorder Recovery, coming out as a gay and non-binary person, and their recovery from Substance Use Disorder. Eric has been featured on Texas Public Radio "Worth Repeating", Mental Note Podcast "Drag Queen Wisdom", Huffington Post Queer Voices, and has given an award winning 2014 TEDx Talk entitled " How Dressing in Drag Made Me Uncover My Authentic Self." Connect with Eric on instagram @fkdrag.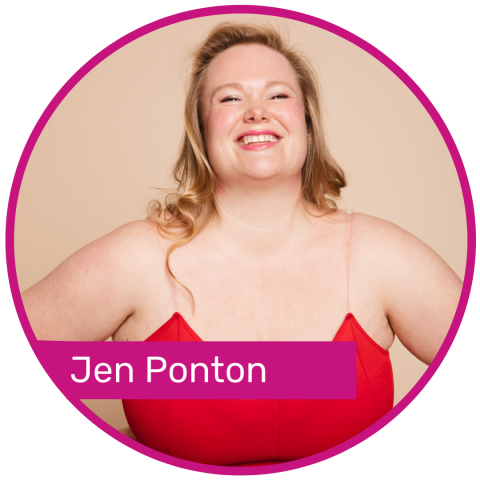 Jen Ponton is an Actor/Podcast Host/Activist Most known as the fiercely feminist fat activist 'Rubi' on AMC's critical darling DIETLAND, Jen is an award-winning actress and body liberation activist. With a television resume that includes 30 ROCK, UNBREAKABLE KIMMY SCHMIDT, ORANGE IS THE NEW BLACK, LAW AND ORDER: SVU, THE BLACKLIST, and BLUE BLOODS, she also starred in the late Ash Christian's body-positive romantic comedy, LOVE ON THE RUN. In 2020, she delivered the TEDx Talk "Hollywood's Fatphobia Problem." She also hosts ALL THE FUCKS, a storytelling podcast about caring too much. Socials: @jenponton (Twitter, IG), www.jenponton.com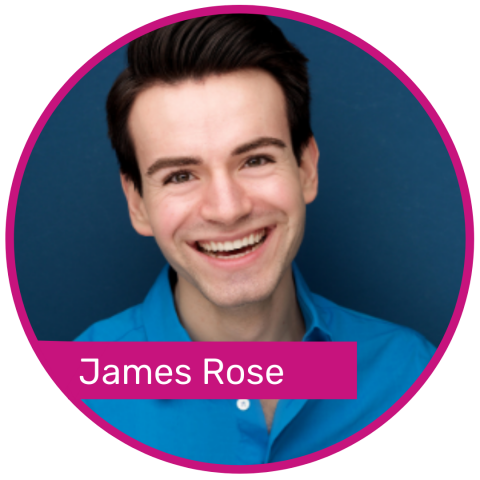 James Rose is an actor, fitness professional, podcaster, and Instagram educator. James holds degrees from NYU in Music Theatre and Child & Adolescent Mental Health Studies, and their work on stage and screen includes The Marvelous Mrs. Maisel and roles in regional theatres across the country. In response to the diet culture and body shaming of the entertainment industry, they also became a Health at Every Size personal trainer and a trauma-informed Yoga teacher, specializing in accessible fitness that creates space for all people to make peace with movement and their bodies. They co-host the Full SoulNutrition Podcast with their best friend Caitie Corradino (MS, RD), and reach an audience of 10k+ on Instagram & TikTok (@jamesissmiling), writing about gender, queerness, sex, mental health, & joy. After unearthing the connection between their non-binary gender and their eating disorder, they are passionate about educating on this intersection, and are honored to lend their voice to this event. You are not alone, your healing is deserved, and full recovery is possible!