Stories of Hope
A Bird Set Free
By Shannon Glinski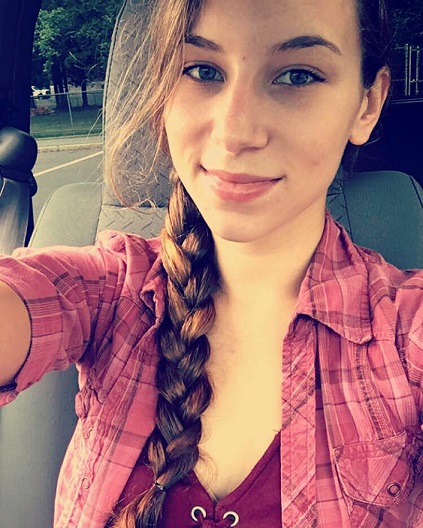 My first memory as an adolescent was looking at myself in the mirror and being completely ashamed at the reflection looking back at me. Low self-esteem, depression, and self injurious behaviors were all too familiar to 13 year old me. Efforts to improve my appearance quickly spiraled out of control and before before I knew it, my eating disorder developed in full swing.
The summer before high school I was admitted to an inpatient unit for eating disorders in Boston. During that first admission, I resisted every effort to get help. I was diagnosed with Anorexia Nervosa and Bulimia nervosa now understood as Anorexia binge/purge subtype. It consumed my teenage years through isolation, fatigue, chronic stress, and medical complications. And if that wasn't enough strain on my mind and body, I began to struggle with drug and alcohol abuse.
Outpatient treatment was complicated because there wasn't as much knowledge and resources in my area as there are now. Due to this and my prevailing illness, I was admitted to inpatient care four more times. Slowly but surely, I was gaining the tools necessary to overcome the eating disorder. Although my eating disorder wanted to stay, I wanted recovery more than anything. It was painful and frustrating trying not to engage in behaviors and realizing that I was relapsing when it was already too late. The cycle was vicious. I wanted to give up at times and just accept that I was going to have an eating disorder for the rest of my life. Despite these moments, I had hope that someday I would get better.
I began recovery just before starting classes at my local community college. I'm not going to glorify the process. It was terrifying and uncomfortable, but I finally gained the strength to fight back against my eating disorder! I can't really pinpoint one particular event or certain set of acquired skills that lead me to have the cognitive control to stop, but I can say that believing I would eventually get better guided me through recovery. Words can't even describe how amazing it feels to realize it's been days/months/years since you've engaged in any eating disorder behaviors!
Once I was behavior free, it was time to start healing. I was finally able to begin dealing with all those difficult emotions and trauma buried deep inside. Facing that isn't easy, but I have made great strides and have learned so much about myself in this process. I've been in recovery for 4 years and will never stop striving for a healthy and happy life!
For those of you suffering from eating disorders, I just want to say that it's courageous and necessary to reach out for support and guidance! Also, don't give up because there is a light at the end of the tunnel. Be persistent. You deserve to be happy, healthy, and get much more out of life than ED is allowing you! Recovery IS possible! <3
Back to top