Stories of Hope
Identical Twins overcoming an eating disorder
By Ava & Loretta Minett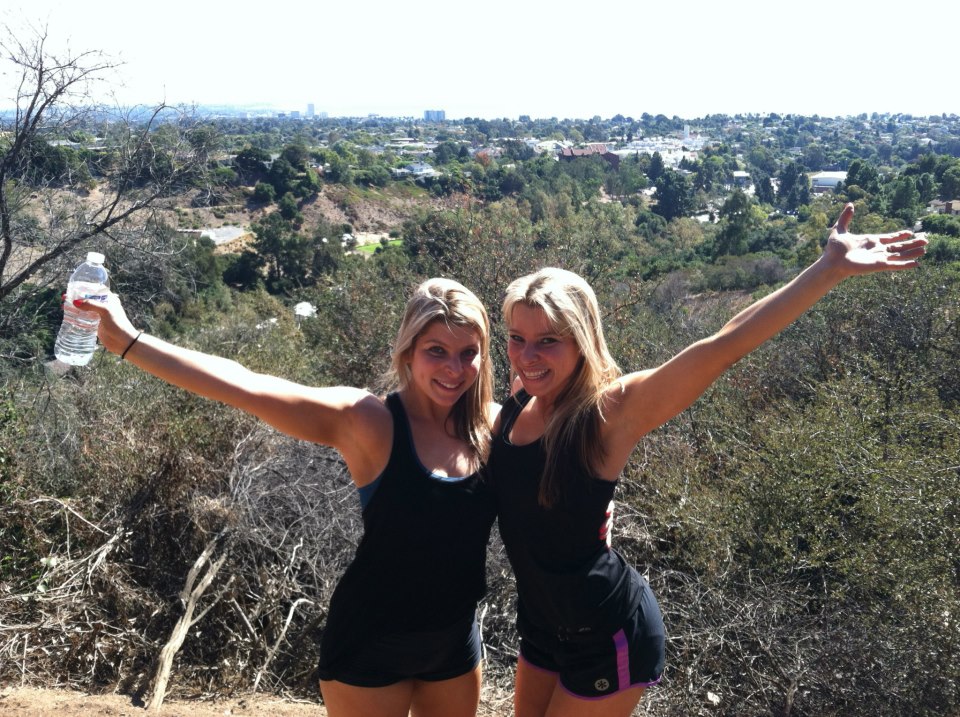 Both of us have struggled with Anorexia and Bulimia since we were teenagers. Having an Eating Disorder is an extremely private thing – so private that we didn't even talk to each other about it until it got out of control. My electrolytes got all screwed up and I passed out while driving. I got into a car accident, hitting a telephone pole and was hospitalized for a week as a result of being bulimic. The car was completely totaled, but thankfully there were no broken bones and no else was hurt. My accident was a huge wake-up call, and allowed me to finally admit to myself and my twin sister about what was really going on. There was a big part of me that felt like Loretta was going through the same thing…We never talked about it till this point, it was a difficult conversation, but it was for the best to be 100% honest with each other…Loretta had been struggling as well.
During the time before my accident there were a lot of things going on in my personal life. I was very unhappy and felt extremely overwhelmed – almost as if I had no control over anything.
Growing up as identical twins we were constantly compared to each other. Having complete strangers stare and ask us to stand next to one another so they could evaluate our physical differences did not help with our self-esteem. "Oh you're taller, your heads are shaped differently, your breasts are bigger than hers" etc. Don't get us wrong – we Love being twins – this is just one of the downfalls.
At first – just like anything else we, took it one day at a time; actually more like one morning, afternoon, night and late night at a time. We asked for help and an important factor was trusting that we could overcome this. We choose to continue to fight off the intrusive thoughts about the past, and we will continue to move forward and do positive things to maintain a happy and healthy lifestyle.
This whole process is one of the main reasons why we have such a positive outlook on life and strive to help others every day! Going through this individually and watching each other go through it was extremely difficult, so we completely understand how hard it can be! But recovery is possible.
Being honest helped! There are more people that have eating disorders than you would think, so remember you're not alone! It is okay to speak up about what is going on in your life don't be embarrassed or ashamed to talk about it! It is okay to be vulnerable at times. Take responsibility for your actions and your recovery and focus on the good things in your life, liberate yourself from the negativity. We have learned to not compare ourselves to others and find pride in working hard to be the best person we can be; there is only one of you- so be kind. Every day we remind each other that we deserve to live a healthy and happy life, and you do too.
SMILE! We promise things will get better, but it's up to you to make it happen!
Back to top