Stories of Hope
There is ALWAYS Hope!
By Asha Brown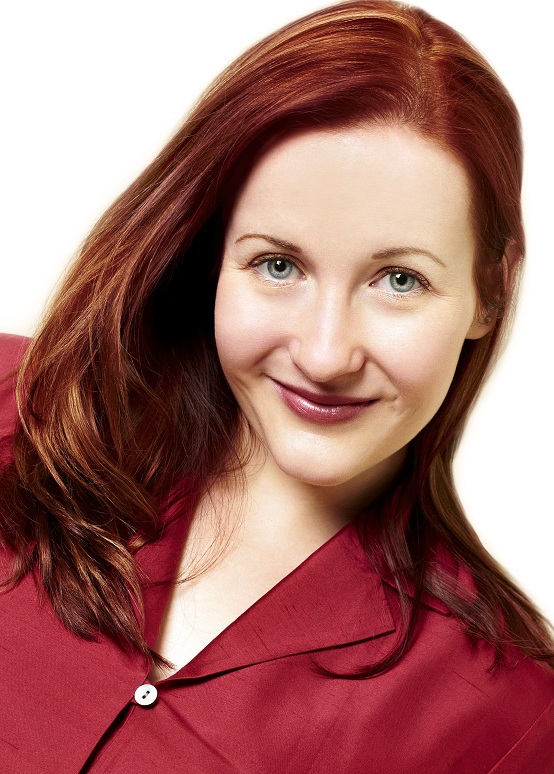 I was diagnosed with type 1 diabetes at 5 years old. Throughout my childhood,
diabetes was simply a way of life because my father has had type 1 most of his life as well. I didn't mind being a little different than my friends and never had a problem explaining type 1 diabetes to anyone who had questions. In fact, diabetes never created an obstacle in my life until I was old enough to understand that sometimes I had to rest when I wasn't tired, eat a snack when I wasn't hungry; sometimes my choices were not my own to make.
As a dancer and actress since the age of 5 I lived for movement and my body's ability to feel good in its own skin. After reading many articles and books that gave a daunting account of weight gain associated with insulin resistance and diabetes, I felt the first stirring of resentment towards a disease I felt was dooming me to an inability to have the physical strength and shape that I knew I deserved and could achieve.
The obsession with maintaining a healthy size and weight while coping with multiple autoimmune disorders (hypothyroidism, poly-cystic ovary syndrome, as well as type 1 diabetes) became a full-time job for me during college. The lack of support for type 1 diabetics was also disheartening as most of the information discussed in the media dealt with type 2 diabetes. During my college years I began to constantly omit insulin for the purpose of weight control. I also started to rely on the numbing effect of high blood sugars to drown out the daily anxieties that people with chronic illness often battle against, not to mention any person juggling a full time class load. Skipping my insulin shots, or taking less than required to cover a meal, became second nature to me, and for years I struggled with the cycles of omitting insulin, binging, restricting and swearing never to do it again.
It wasn't until I met the love of my life and was married that I began to consider the idea of seeking treatment for my eating disorder. For years, I had continued to tell myself that I would stop my dangerous secretive behaviors once I was at my perfect weight. Of course, there's no such thing as a perfect weight or a perfect body. I knew there was no end in sight unless I made a drastic change. I knew I could never be the wife and life partner to my wonderful husband or truly follow my dreams of performing until I let go of my destructive behaviors.
I took my first step towards living fully in my life again when I had an initial assessment made at The Melrose Institute in 2009. And with that, I surrendered. I went through a year of treatment, starting with two weeks of intensive inpatient care and then moving to weekly outpatient appointments, and finally monthly. My life began to churn once again with passion, discovery and joy.
Living with my diabetes today is new and very different after finally coming to terms with my eating disorder. No longer imprisoned by the numbers on the scale or the fear of food, my real life has begun.
I never thought that I could live free of my eating disorder. I never imagined I could find peace with my body and freedom from the security of obsession. I spent half of my life a prisoner of my eating disorder but I never gave up hope. Even when things seemed the darkest; the small flame of hope still burned inside me. That hope gave me the courage to keep fighting and it gave me the courage to finally reach out for help. There is always the possibility of recovery; it is not easy and it is not comfortable. But it IS worth it!

Asha is the founder of the organization We Are Diabetes; an organization devoted to providing support for type 1 diabetics who struggle with an eating disorder. She is a member of Diabetes Advocates and has devoted the last four years of her life to spreading the awareness of the deadly eating disorder diabulimia that has become prevalent in the type 1 diabetic community. Asha has worked first-hand with families, patients, educators and medical professionals in an effort to educate them about type 1 diabetics with eating disorders and to promote better treatment options for those who are suffering. If you or someone you know is struggling with diabulimia please visit www.wearediabetes.org or contact Asha directly at [email protected]
Back to top