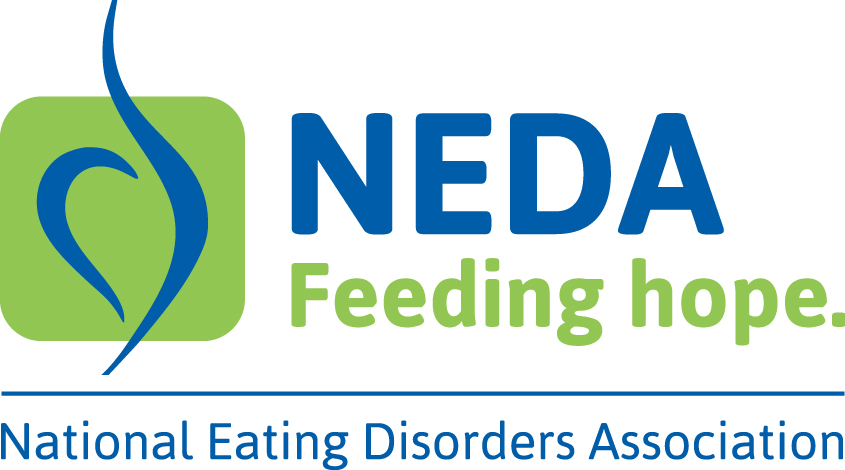 Campaign Debunks Common Myths, Spreads Awareness & Message of Hope
Events Planned in Communities Across the Country Spotlight the Seriousness of Eating Disorders & Getting Help; Empire State Building & Iconic Landmarks in 13 Other Cities to 'Light the Way' in NEDA's Signature Colors
NEW YORK CITY — Jan. 29, 2015 — For Immediate Release — The National Eating Disorders Association (NEDA) is launching its 28th annual National Eating Disorders Awareness Week (NEDAwareness Week), Feb. 22-28, in an annual campaign to bring public attention to the critical needs of people with eating disorders and their families.
During NEDAwareness Week, thousands of people come together in communities across the country, hosting events to raise awareness about body image and bring national attention to the severity of eating disorders, which are bio-psycho-social illnesses with often devastating – sometimes life-threatening – consequences. 
While there is hope and recovery is possible – particularly with early intervention – many people suffer from the long-term effects of these illnesses. And many people (including doctors) just don't recognize the signs! Misconceptions about eating disorders are rife and too often prohibit those in need from seeking treatment. In order to improve public understanding of eating disorders and correct common myths, this year's campaign, themed I Had No Idea …, will focus on the importance of recognizing the diverse experiences of people affected by disordered eating. 
From Feb. 22-28, each day will focus on a different challenge:  1) the role of the media 2) diversity 3) athletes 4) bullying and eating disorders in youth 5) dieting and eating disorders 6) the role of the medical community 7) the role of parents. (For more detailed information, see page 2).
Commented Lynn Grefe, president and CEO of NEDA, "What you don't know can hurt you … or someone you love. It is time to get the conversation going in communities across the country. We need to educate ourselves to recognize the signs of eating disorders, which kill more people than any other mental disorder. But there is hope and there is help, particularly with early intervention."
Individuals can participate in NEDAwareness Week by attending events, conducting outreach in their communities or joining NEDA's planned social media campaign. Some of the many events planned for the week include presentations and health fairs in schools and on college campuses; screenings of informational films; fashion shows featuring men and women of all body types; art shows; Scale-Smashing events (encouraging people to examine their "relationship" with the scale and begin a dialog); and NEDA Walks. 
Also to help promote NEDAwareness Week, on the night of Feb. 24, NYC's Empire State Building and iconic regional landmarks in 13 other cities – including Boston, Buffalo, Charlotte, Cincinnati, Cleveland, Denver, Fort Lauderdale, Houston, Los Angeles, Milwaukee, Oklahoma City, Orlando and Philadelphia – will be lit in NEDA's signature green and blue colors to put a spotlight on the fight against eating disorders.
NEDA encourages individuals to get the conversation started in every community by pledging to do just one thing to raise awareness and provide critical information on eating disorders and related issues.  
Additionally, NEDA's Proud2Bme on Campus initiative, developed in partnership with The Recovery Village, extends the messages of NEDAwareness Week to college audiences, a population at especially high risk for eating disorders. A Proud2Bme On Campus guide will feature projects created by students at New York University and California State University, Northridge and  will be available on the www.Proud2Bme.org  website along with videos,  a student-led Google Hangout and a webinar for campus advocates.
Research and NEDA program outcomes prove that education and outreach leads to increases in knowledge of resources and help-seeking behavior for those in need of support for an eating disorder. 
Concerned for Yourself, a Friend or Family Member?
Free & Anonymous Online Screenings for Eating Disorders at:  www.MyBodyScreening.org
This anonymous online screening, developed by Screening for Mental Health, Inc., takes only a few minutes and consists of a series of questions developed by treatment professionals in the eating disorders field, which are designed to indicate whether clinical help is needed.  The availability of such a low-pressure, first step towards recovery is a vital tool. After completing a screening, participants (if indicated) receive referral information for local agencies for personal evaluation by a medical professional and treatment. There are two screenings available, one for college students ¬– a particularly vulnerable demographic for the development of eating disorders ¬– and a standard screening for other adult populations.
What's Happening Virtually Everywhere …
During NEDAwareness Week, NEDA will host free webinars, Twitter chats and more, which will address a variety of issues surrounding eating disorders. To view all events, visit:  www.nedawareness.org/events 
What's Happening in Your Community During NEDAwareness Week?
Check it Out at:  www.NEDAwareness.org
I had no idea …
… that the perfect images I see every day are digital  illusions.
In our media-saturated culture, it is hard to escape the onslaught of messages about our bodies. Eating disorders are complex illnesses with complex roots. We can't blame the media, but we do know that this steady stream of unrealistic ideals and digital illusions of "perfection" creates an environment where eating disorders and poor body image thrive. Of U.S. elementary school girls who read magazines, 69% say that the pictures influence their concept of the ideal body shape. 47% say the pictures make them want to lose weight (Martin, 2010).  One study followed adolescent girls on the island of Fiji before and after the introduction of television in the mid '90s, finding a direct correlation to girls' interest in dieting after exposure to western pro-thin messages and Hollywood celebrities.
… that eating disorders don't discriminate.
There are many stereotypes about what a person with an eating disorder looks like, but the truth is that these illnesses do not discriminate. Men and women of all ethnic backgrounds, ages, sizes, and sexualities are susceptible to poor body image and disordered eating. While women are more commonly affected by eating disorders, 10 million men and boys will battle some form of the illness at some point in their lifetime and, due in large part to stereotypes and cultural bias, males are much less likely to seek treatment. Similarly, the National Comorbidity Survey Replication found no difference in eating disorder prevalence among adults across racial and ethnic groups (Hudson, Hiripi, et al. 2007). Yet minorities are significantly less likely to receive help. And despite the damaging assumptions that eating disorders are a "teenager's problem," recent research shows that rates of eating disorders and body dissatisfaction among older populations are on the rise. Research also suggests that eating disorders disproportionately impact some segments of LGBT populations. In addition to experiencing unique contributing factors, LGBT people may also face challenges for accessing treatment and support due to discrimination (Feldman & Meyer, 2007).
… that my passion had become a problem. 
Body image problems, disordered eating and full-blown eating disorders are common among athletes—especially those competing in sports such as wrestling, bodybuilding, gymnastics and running. In a study of  NCAA Division 1 athletes, over 1/3 of female athletes reported attitudes and symptoms placing them at risk for anorexia nervosa (Johnson, Powers, et al, 1999). In weight-class and aesthetic sports, about 33% of males and up to 62% of females are affected by an eating disorder (Thompson, PhD. 2010).   
… that bullying can trigger disordered eating.
While eating disorders may first appear to be solely about food and weight preoccupations, those who struggle with them are often using their disordered eating to cope with feelings and emotions that may otherwise seem overwhelming. Bullying can trigger feelings of shame, isolation and hopelessness and be a trigger for eating disorders. As many as 65% of people with an eating disorder said that bullying contributed to their condition (b-EAT).  Unfortunately, weight discrimination occurs more frequently than age or gender discrimination.
… that my quest for health was making me sick.
Americans get many mixed messages about health—and many are far from healthy. Our national fixation on weight loss has resulted in $61 billion in profits for the diet industry, whose products and weight loss plans are often the catalyst to an eating disorder. Research shows that 35% of "normal dieters" progress to pathological dieting and of those, 20-25% continue on to develop partial or full-syndrome eating disorders (Shisslak, Crago, & Estes, 1995). All too often, the drive for thinness begins early in a person's life. 46% of 9-11 year-olds are "sometimes" or "very often" on diets (Gustafson-Larson & Terry, 1992) and 35-57% of adolescent girls engage in crash dieting, fasting, self-induced vomiting, diet pills, or laxatives (Boutelle, Neumark-Sztainer, et al. 2002; Neumark-Sztainer & Hannan, 2001; Wertheim et al., 2009). 
… that eating disorders are often misdiagnosed or overlooked.
Physicians and medical professionals can play an integral role in educating and assisting individuals who may be struggling with eating disorders or at risk for developing these illnesses. Due to a lack of education about the complexities of eating disorders and the range of behaviors and symptoms associated with them, physicians often overlook warning signs or misdiagnose eating disorders. These mistakes take a toll. More than 2/3 of youth with an eating disorder have not received treatment. Without education, physicians may miss an opportunity to stabilize a condition until appropriate treatment can be arranged.
… that eating disorders aren't just "a phase."
Parents do not cause eating disorders. But they are in a unique position to help identify eating disorders early, seek professional help and support a child through the recovery process. It is also important to note that eating disorders are not a choice – they are not "just a phase" or an attention-seeking behavior. Eating disorders are serious, potentially life-threatening illnesses that are best treated with a support system that includes the family. Parents also need to practice self-care when caring for a loved one. Recovery is possible, but it can be a trying experience for both the individual and their family members.
The National Eating Disorders Association (NEDA), headquartered in New York City, is the leading U.S. non-profit organization supporting individuals and families affected by eating disorders. NEDA serves as a catalyst for prevention, cures and access to quality care. Each year, NEDA helps millions of people across the country find information and appropriate treatment resources through its toll-free, live helpline, its many outreach programs and website. NEDA advocates for advancements in the field and envisions a world without eating disorders. For more information, visit www.MyNEDA.org  
# # #
For Treatment Referrals, Visit www.MyNEDA.org
Or Contact NEDA's Live Helpline:  800-931-2237 
Monday – Thursday, 9 a.m. – 9 p.m. (EST)
Friday, 9 a.m. – 5 p.m. (EST)
Contacts: 
Greenleaf & Associates — 323-660-5800
Kelly Williams — kelly@greenleafandassociates.com
Vicki Greenleaf — vicki@greenleafandassociates.com