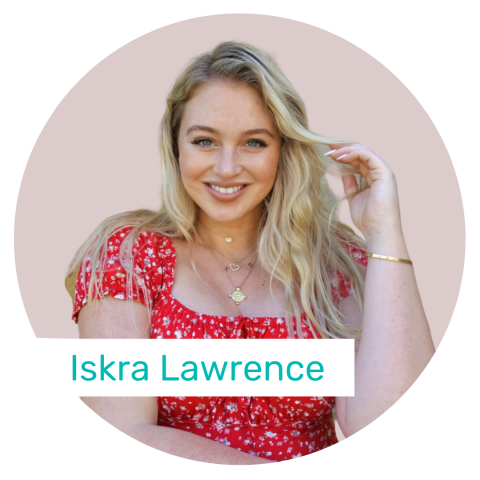 An AerieREAL role model and brand ambassador for both the National Eating Disorders Association (NEDA) as well as L'Oreal's Prince's Trust, Iskra has become "the millennial poster girl for positivity" (Harper's Bazaar UK, 2018). Her candid discussions regarding her own journey of self-love and challenging current media representation for men and women can be found in publications such as Time, Huffington Post, and SELF Magazine; as well as earning her a spot on BBC World's 100 Most Influential Women. With her recent foray into production, Iskra has garnered massive attention for her Mirror Challenge. The Facebook Watch series has inspired nearly 4 million viewers with topics ranging from infertility to finding inner strength in the face of bullying. Her continued advocacy for diversity in media along with her focus on mental and physical wellness have made Iskra a go-to for those seeking upliftment, authenticity, and infectious self-empowerment.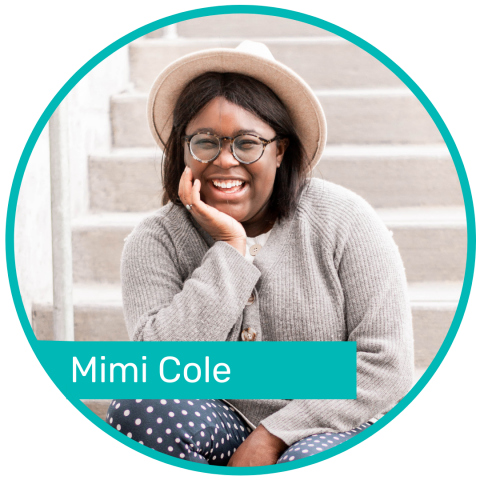 Mimi Cole is currently pursuing her Master's degree to become a therapist. She is the host of the podcast, The Lovely Becoming, and is passionate about disordered eating and obsessive compulsive disorder. Mimi has experience working in the residential and outpatient levels of care as a patient assistant for individuals with eating disorders. As a clinician-in-training, Mimi hopes to practice from a Health At Every Size, trauma-informed lens. Outside of being a student, Mimi loves to read and write, go to coffee shops, and connect with new people.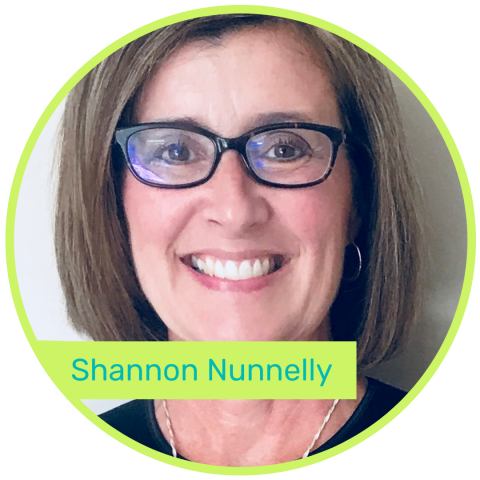 Shannon Nunnelly lives near Indianapolis and works as a 2nd grade teacher. Since her daughter was diagnosed with an eating disorder, Shannon has become tremendously involved as an advocate in the field. She is a member of the Eating Disorder Task Force of Indiana, lobbied in Washington DC with the Eating Disorders Coalition, has coordinated the Indianapolis walk for the last four years, organized and funded a Body Project training through a local grant, worked with an Indiana Representative to bring a resolution for National Eating Disorders Awareness Week to be recognized in the state of Indiana (which was passed unanimously!) and has been an all around supporter of NEDA's programs while supporting her family through the eating disorder recovery journey. She has been married to her husband Bruce for 34 years and is the mother of four children ages 22 to 29.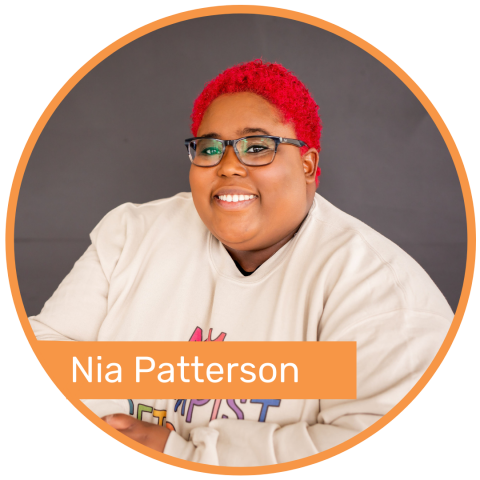 Nia Patterson is an eating disorder recovery and mental health advocate. She has spent much of the past 4 years documenting her recovery from bulimia, ocd, ptsd, and bipolar disorder on Instagram and in various speeches. It is her personal goal to work with people with eating disorders and co-occurring disorders. She posts on Instagram @thefriendIneverwanted and blogs at thefriendineverwanted.com She has also started a brand new podcast called Body Trauma which you can find online at bodytraumapod.com You can also find Nia's body positive and self care artwork on her website, selflovetoolchest.com.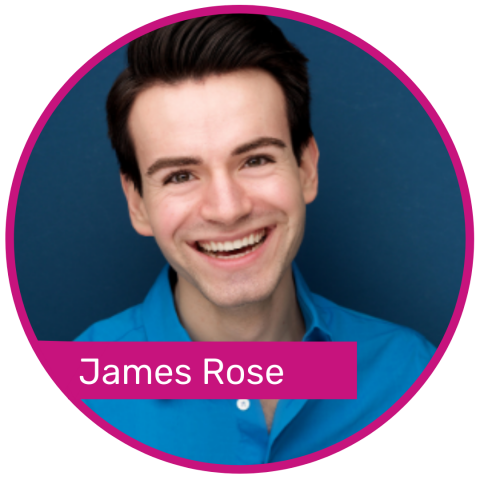 James Rose (They/Them) is an actor, fitness professional, podcaster, and Instagram educator. James holds degrees from NYU in Music Theatre and Child & Adolescent Mental Health Studies, and their work on stage and screen includes The Marvelous Mrs. Maisel and roles in regional theatres across the country. In response to the diet culture and body shaming of the entertainment industry, they also became a Health at Every Size personal trainer and a trauma-informed Yoga teacher, specializing in accessible fitness that creates space for all people to make peace with movement and their bodies. They co-host the Full SoulNutrition Podcast with their best friend Caitie Corradino (MS, RD), and reach an audience of 10k+ on Instagram & TikTok (@jamesissmiling), writing about gender, queerness, sex, mental health, & joy. After unearthing the connection between their non-binary gender and their eating disorder, they are passionate about educating on this intersection, and are honored to lend their voice to this event. You are not alone, your healing is deserved, and full recovery is possible!