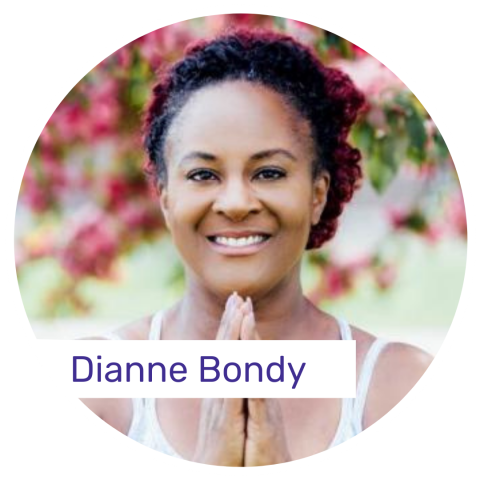 Dianne Bondy is a social justice activist, author, accessible yoga teacher, and the leader of the Yoga For All movement. Her inclusive approach to yoga empowers anyone to practice—regardless of their shape, size, ethnicity, or level of ability. Dianne is revolutionizing yoga by educating yoga instructors around the world on how to make their classes welcoming and safe for all kinds of practitioners. Dianne's commitment to increasing diversity in yoga has been recognized in her work with Pennington's, Gaiam, and the Yoga & Body Image Coalition, as well as in speaking engagements at Princeton and UC Berkeley on Yoga, Race, and Diversity. Her writing is published in Yoga and Body Image Volume 1, Yoga Renegades, and Yes Yoga Has Curves.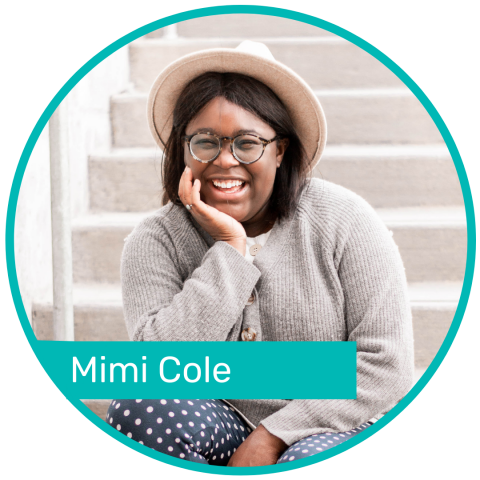 Mimi Cole is currently pursuing her Master's degree to become a therapist. She is the host of the podcast, The Lovely Becoming, and is passionate about disordered eating and obsessive compulsive disorder. Mimi has experience working in the residential and outpatient levels of care as a patient assistant for individuals with eating disorders. As a clinician-in-training, Mimi hopes to practice from a Health At Every Size, trauma-informed lens. Outside of being a student, Mimi loves to read and write, go to coffee shops, and connect with new people.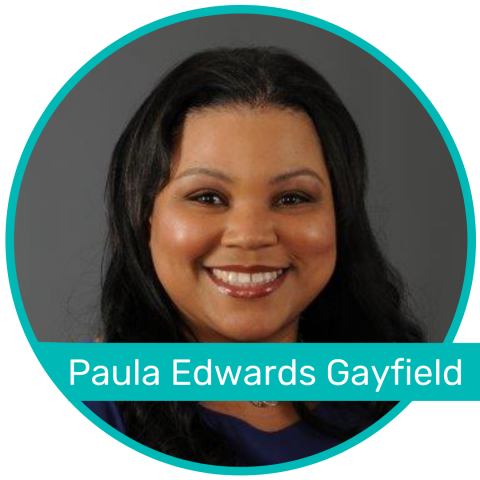 Paula Edwards Gayfield, LCMHCS, LPC, CEDS-S is Regional Assistant Vice President at The Renfrew Centers, overseeing clinical and administrative operations in Atlanta, GA, Los Angeles, CA, Orlando and West Palm Beach, FL, and Paramus, NJ. Ms. Edwards-Gayfield holds licenses as a professional counselor in Oklahoma and a professional counselor and supervisor in North Carolina. She is an advocate for the awareness of eating disorders affecting BIPOC. Ms. Edwards-Gayfield is a Certified Eating Disorders Specialist and Approved Supervisor (CEDS-S) and is a Co-Chair of the African American Eating Disorder Professionals Committee (AAEDP). She also contributed a chapter in the recently published book, Treating Black Women with Eating Disorders: A Clinician's Guide.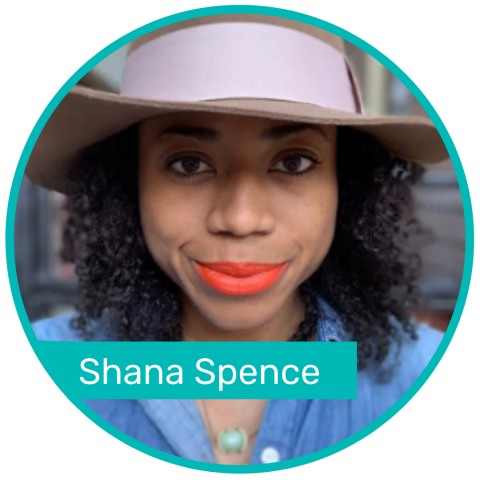 Shana Spence is a Registered Dietitian Nutritionist based in New York. She labels herself as an "eat anything" dietitian. Life is already complicated, why restrict yourself? Shana wanted to create a platform for open discussion on nutrition and wellness topics considering all the information circulating around these days. She wasn't always interested in nutrition; in the recent past she worked in the fashion industry and decided to make a change, go back to school and become involved in food policy and public health.