On behalf of the NEDA Board of Directors and staff team, thank you for joining us to celebrate, share, and raise awareness during NEDAwareness Week 2022!  
We invite you to See the Change, Be the Change. Celebrating twenty years as the National Eating Disorders Association (NEDA), #NEDAwareness Week 2022 is an opportunity to #SeeTheChange by recognizing change within the ever-evolving eating disorders field, and to #BeTheChange through advocacy, awareness, and community building.
Twenty years ago, a group of committed families and dedicated physicians, therapists and social workers came together to form the National Eating Disorders Association. They recognized that there was power in unity—and that joining forces they could more fully support individuals and families affected by eating disorders, and serve as a catalyst for prevention, cures, and access to quality care. We pay homage to these leaders, innovators, and champions of our cause. Please see the video to hear some of our Founders share their thoughts about being change makers. 
While the field is still evolving and we recognize that we have work to do to achieve our collective agenda around prevention and cures, we are making important progress by breaking down barriers related to stigma and access, harnessing technology, and sharing stories of hope that translate to empowerment and understanding. As the National Eating Disorders Association, we take our responsibility to #BetheChange seriously. We want to share a few updates about the work we are doing, the people we are working with, and the investments we are making in the field to further change.  
Breaking Down Barriers and Sharing Stories of Hope
DEI: We are delighted to share that we are working with Dr. Robin Hindman Stacia on a comprehensive DEI (diversity, equity, and inclusion) initiative.  This is a take-off from work that was started in 2019 and continued into 2020 at the staff level with Be Nourished, the Adaway Group, Nalgona Positivity Pride, and FEDUP (at the time they were Trans Folx Fighting Eating Disorders). We recognize the importance of intentionally making space for marginalized populations across the eating disorders space, including at the table of our board of directors, and in the governance, policies, and programming at NEDA. In April, we'll host a session with Dr. Hindman Stacia so that we can be transparent about our work and its timelines. Stay tuned.
Diverse Faces, Stories and Ideas: Our community is diverse and the voices and stories we feature in our programming reflect that myriad of experiences. Over the coming days, we'll have Instagram (IG) takeovers, special blog posts, stories, quotes and facts on social media, and videos. Please watch the NEDAwareness webpage (nedawareness.org) and stay tuned to our social media posts to learn what is happening each day.
Special preview: Tune in to the IG Stories takeover with James Rose. Read a blog post by Dr. Rachel Goode on her experience working with primary care physicians as they work with women of color to diagnose and treat eating disorders, or listen to this segment of NEDACon 2021 with Dr. Goode and Dr. Erikka Dzirasa. Be inspired by the leadership and passion Admiral Rachel Levine, Assistant Secretary of Health, HHS shared in a video exclusive to NEDA. Listen to an uplifting message from Kimmie Bolinger. We also ask YOU to share your story through Capitol Canary (Phone2Action).
Research About Eating Disorders Barriers: In 2020, through our Feeding Hope Fund, we invested in a groundbreaking study being conducted by Project HEAL and the EAT Lab at the University of Louisville. The Barriers to Treatment Access Study is collecting data to understand the patterns and prevalence of a myriad of barriers to treatment and analyze trends across different geographies, ages, genders, ethnicities, sexual orientations, body sizes, insurance plans, diagnostic profiles, and treatment histories. Eating disorders have some of the most complex and pervasive barriers to treatment of all mental illnesses. Yet to date, there is no published research documenting the extensive challenges that prevent people from access to life-saving care. We believe the outcomes from this collaborative project between Project HEAL and the EAT Lab will be a catalyst for advocacy work for years to come and will help to create informed strategies for policy reform efforts across the eating disorder treatment landscape and throughout the U.S. healthcare system.
Harnessing Technology for Support and New Treatment Modalities
The pandemic has shaken our community and forced us to try new things and to work in new ways to meet the needs of the people who were stepping out of the shadows, asking for help, in record numbers. Knowing that fact, we challenged ourselves with this question, with barriers to access to care so high and the needs for the community so great, what other options, involving technology, could we explore?  
Online Temperament-based Treatments for Eating Disorders in Adolescents: Many families do not have local access to eating disorders treatment and are forced to travel (and sometimes temporarily relocate) to receive quality care. Dr. Walt Kaye and his team at the University of California/San Diego developed an online platform to mitigate barriers by delivering easily accessible treatment tools and support for families across the country and NEDA funded this work, through Feeding Hope Fund, in 2020. The first year of this project is focused on developing and piloting treatment materials, as well as establishing the virtual platform used to deliver these tools to families.
Once this phase is complete, a virtual treatment package—consisting of self-guided modules and therapist and peer support—will be widely disseminated. We believe that this 'updated' version of family-based treatment (FBT)—which incorporates new findings about neurobiology and augments parent empowerment and understanding by providing focused psychoeducation and skills training—will significantly increase access to care and lead to better outcomes.
Neuro-Feedback and Bulimia Nervosa: Bulimia nervosa is one of the most common psychiatric disorders in women and is associated with high rates of disability and mortality. Less than half of adults treated with first-line interventions fully recover. Hindering efforts to develop more efficacious treatments, the neural bases of bulimia nervosa symptoms remain poorly understood. Decades of research suggest that the sense of "loss of control" about eating is the most important feature of the binge eating that characterizes bulimia nervosa. Dr. Laura Berner at Mt. Sinai believes that pinpointing the brain-based alterations that occur specifically during attempts to control eating could ultimately improve our understanding and targeted treatment (pharmacological, neuromodulatory, and/or behavioral interventions) of this very serious chronic condition. She will be studying brain activation via a portable brain imaging technology called functional near-infrared spectroscopy (fNIRS) coupled with personalized training/feedback. NEDA funded this work through the Feeding Hope Fund in 2021.
Advocacy
Legislative change remains a top priority for NEDA. We are proud members of the Eating Disorders Coalition. Our Phone2Action campaign calls for our community to support two important acts to make needed change.
Kids Online Safety Act: This bipartisan legislation would require social media companies to provide users under age 16 with the option to protect their information, disable addictive product features and opt-out of algorithmic recommendations; give parents more control over their child's social media usage; require social media platforms to conduct a yearly independent audit to assess their risk to minors; and allow academics and public interest organizations to use company data to inform their research on children's internet safety.
Anna Westin Legacy Act: This bipartisan legislation will authorize the Center of Excellence for Eating Disorders (the Center), first created by the Department of Health and Human Services after the passage of the Anna Westin Act in 2016, to continue training and equipping health care professionals to screen, briefly intervene, and refer individuals to treatment for eating disorders. In addition, the Anna Westin Legacy Act will enable the Center to develop a pediatric protocol for screening eating disorders and coordinate closely with the Department of Defense and Veterans Affairs Administration on screening and treatment. Additionally, the bill will continue equipping providers to identify and intervene for patients with eating disorders. This will build on the success of the Center, which has already trained over 7,000 primary care providers since 2019. Please see the EDC's sign-on for this legislation going live this week.
Thank you for joining us for NEDAwareness Week 2022! We invite you to join us to #SeeTheChange by recognizing change within the ever-evolving eating disorders field, and to #BeTheChange through advocacy, awareness, and community building.
Geoff Craddock, Chair, Board of Directors
Geoffrey ("Geoff") Craddock is MassMutual's Chief Risk Officer. In this role, Geoff is responsible for driving a holistic risk management approach across MassMutual and its subsidiaries, managing financial, operational and reputational risks while setting the strategic priorities of the Enterprise Risk Management (ERM) function. He is responsible for anticipating changes in our environment, proactively acting to limit risk and quickly reacting to disruptions, playing a critical role in achieving the company's strategic objectives. He is a member of the MassMutual's Executive Leadership Team.
Geoff holds an MBA from Cranfield School of Management and a BA/MA from Magdalene College, Cambridge, both in the United Kingdom.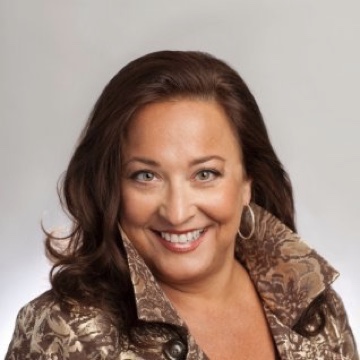 Liz Thompson, CEO 
A leader known for her strategic leadership and diagnostic acumen, Elizabeth builds and repositions organizations. Her experience spans global brands, national mission-driven organizations and important community initiatives with success developing and executing on solutions for start-ups, mid-life, and mature organizations with revenue bases from $300K - $450M.
Elizabeth's reputation has been built creating stronger missions, developing vital fundraising programs, turning around cultures and operations, and strengthening governance and ethics policies. Her success is rooted in an approach that is data-driven, systems and process-oriented, and that embraces the talents, abilities, and ambitions of people.
She joined NEDA in October 2020. Elizabeth considers it an honor to learn from and work with talented, dynamic, committed people to act as a catalyst for prevention, cures and access to quality care for one of the most pressing national health issues of our time, eating disorders.