Pressure to conform to the ultra-thin beauty ideal promoted by the fashion industry hurts not only models, but consumers as well. Ahead of New York Fashion Week, NEDA teamed up with researchers, the Model Alliance, and nearly 100 leading models and industry professionals – including Iskra Lawrence, Jennie Runk, Sabina Karlsson, and Geena Rocero – to call on the fashion industry to put health first.
In the open letter we released last month, these amazing models challenged the American fashion industry to make a serious commitment to promote health and diversity on the runway. 
So where are we today? According to a diversity report by The Fashion Spot:
Fall 2017 marks the first season where every single runway included at least one model of color.
Fall 2017 was also a breakout season for transgender visibility. Chromat was most inclusive of trans models.
The majority of New York's sightings of mature models occurred at J. Crew, with three models over the age of 50. 
Christian Siriano was NYFW's body diversity champion with 10 of New York's 26 plus-size model appearances.
However, only 9 of 116 shows included size diversity, indicating that continued progress is necessary. Check out this graphic to see which designers prioritized diversity and which ones have work to do.
There's still time to advocate for diversity in fashion! Sign our petition and make it clear that health and diversity on the runway are important to us all and share these graphics with your friends on social media: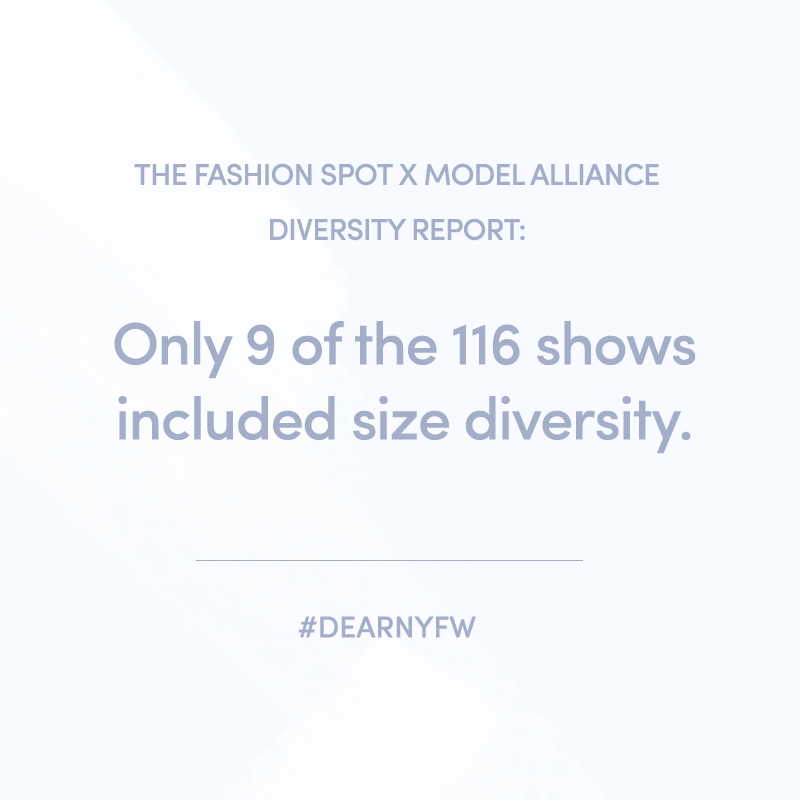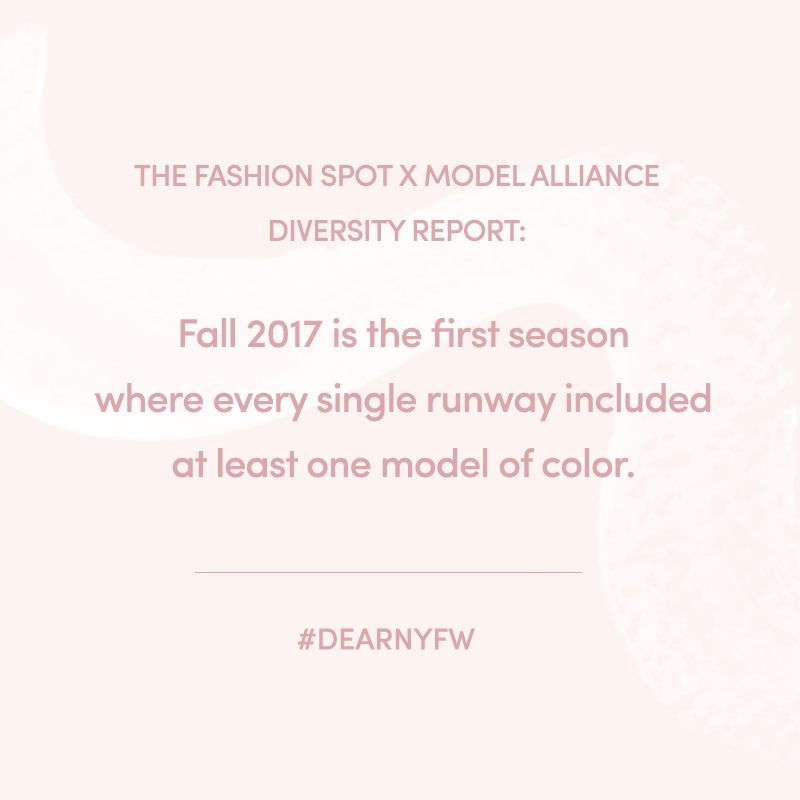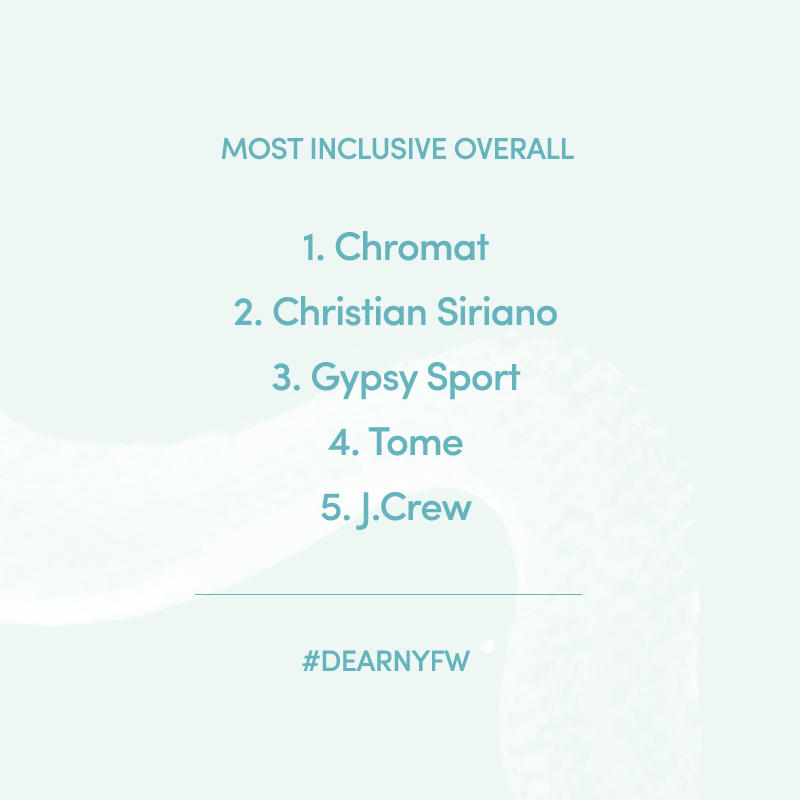 Top image courtesy of Peter Duhon, Flickr