In countrywide recognition of the need for research, prevention programs, and treatment options for the 30 million Americans who will experience an eating disorder, the United States Senate has passed Senate Resolution 419, officially designating Feb. 26 – March 4 National Eating Disorders Awareness Week (NEDAwareness Week) for the first time.
Themed Let's Get Real in 2018, NEDAwareness Week is an annual public health campaign that brings attention to the critical needs of people with eating disorders and their families when thousands of people come together in communities across the country, hosting events to raise awareness about body image; encouraging people to take an online screening to see if it's time to get help; and opening the dialogue to break down stigma and stereotypes.
Welcomed with bipartisan support, the resolution was introduced by Senator Shelley Moore Capito (R-WV) and Senator Tammy Baldwin (D-WI).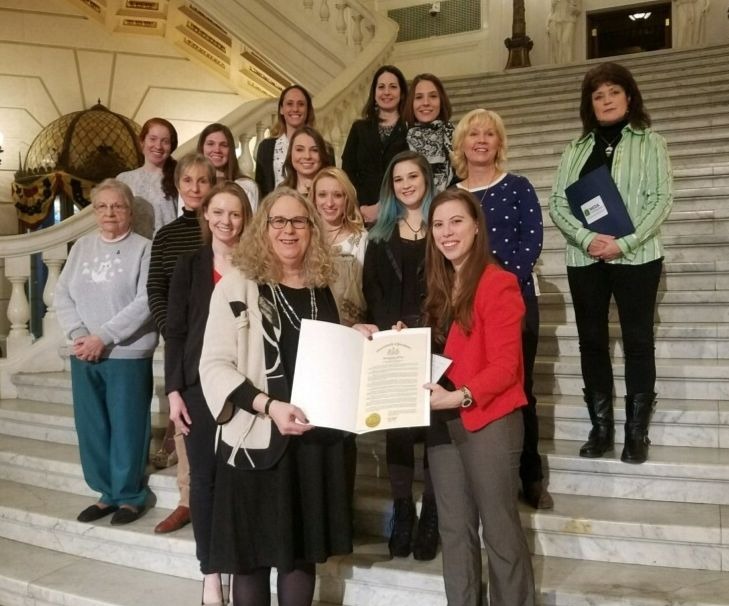 Commented Claire Mysko, CEO of NEDA, "One of the primary goals of NEDAwareness Week has always been to raise awareness about eating disorders and bring the dialog into the mainstream conversation. Clearly, this landmark recognition is a huge step in that goal and NEDA thanks Senators Capito and Baldwin for their leadership in bringing these problems into the open as we continue to work towards our vision of a world without eating disorders."
"Too many Americans struggle with eating disorders and access to needed care. We have made important bipartisan progress to improve health insurance coverage for eating disorder treatment, but there is still to more work to do to raise awareness and increase prevention, support and education for this devastating disease." said Senator Baldwin. "I am proud to continue my bipartisan partnership with Senator Capito to continue to fight for the millions of Americans and the 192,000 Wisconsinites who are struggling with an eating disorder."
In addition to this groundbreaking nation-wide legislation, state level declarations have also been introduced in Arkansas, California, Delaware, Georgia, Idaho, Illinois, Kentucky, Massachusetts, Michigan, New Jersey, New Mexico, New York, Montana, Ohio, Oklahoma, Pennsylvania, Rhode Island, South Carolina, Texas and Wyoming, as well as in the city of Minneapolis. 
NEDA thanks all the state and federal lawmakers who sponsored these resolutions for their support and leadership in helping us shine the spotlight on eating disorders. We also thank all of our dedicated and passionate volunteer advocates across the country who made this happen!
During NEDAwareness Week this year, several advocates also visited their state capitols to raise awareness and educate legislators about eating disorders. We are so grateful to all of the wonderful advocates across the country who are working to make a difference in the fight against eating disorders! We couldn't do this without you!
Are you interested in getting involved in NEDA's Advocacy Program? Learn more and sign up today!