We want the time people spend on Instagram to be supportive, positive and empowering. For much of our community, this rings true to their experience. However, social comparison is one of the growing challenges we're seeing on Instagram, especially for young people. Body image is one area in particular where people may compare themselves to others and feel pressure to look a certain way. 
We also know that Instagram is a place where many people have found support and inspiration within the body acceptance community. 
For National Eating Disorders Awareness Week (2/24-3/1), Instagram is collaborating with NEDA to inspire our community to #ComeAsYouAre.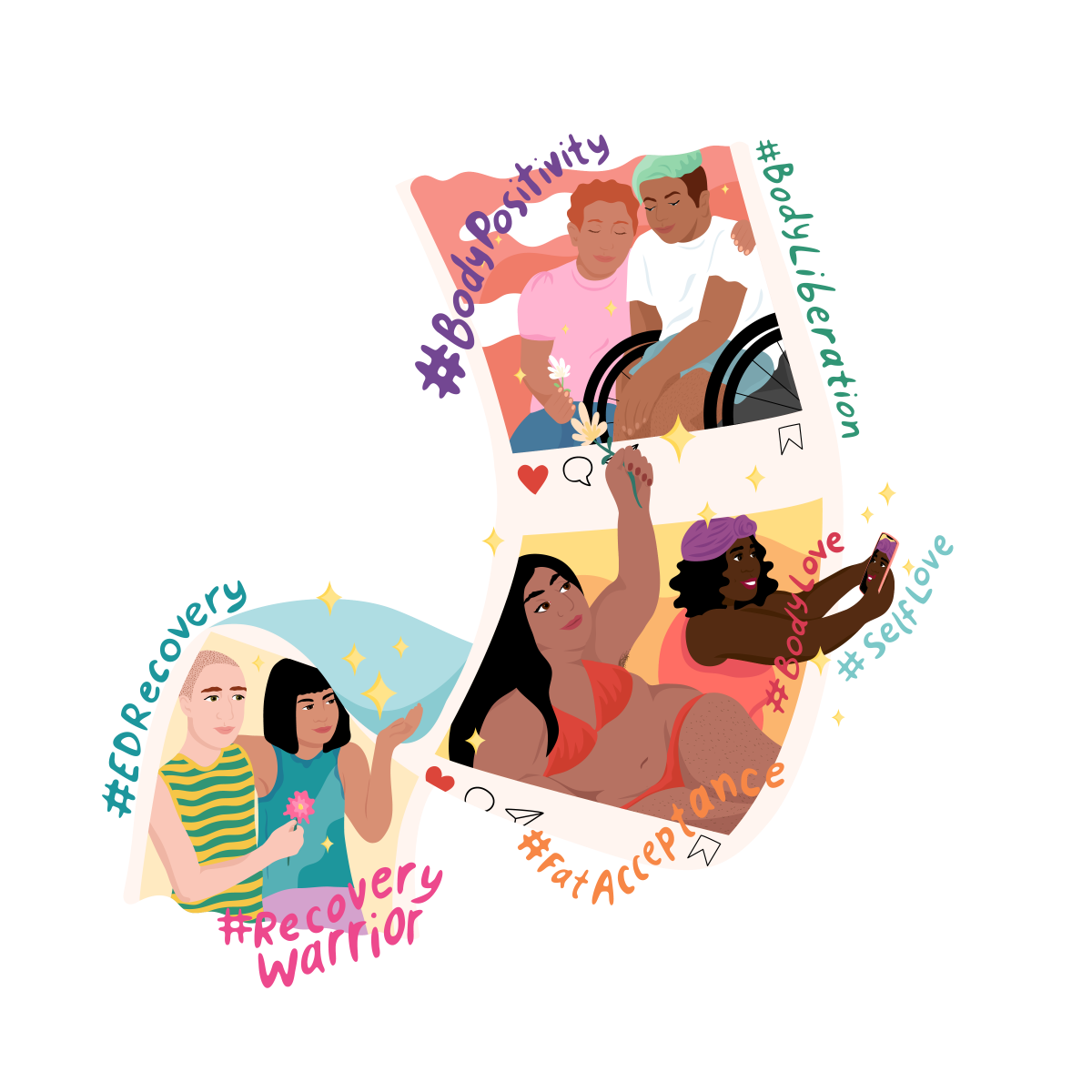 The campaign encourages open dialogue about body image, what body acceptance means to different people, how we can manage social comparison on social media, and how to find supportive communities both on and offline.
Together with NEDA, we're highlighting three creators -- Kelvin Davis (@kelvindavis), Jude Valentin (@mermaidqueenjude), and Shira Rosenbluth (@theshirarose) -- who are building vibrant communities of body acceptance on Instagram. They're pushing back on the concept that you have to present a "perfect" life or body on social media; that instead, it can be a place for sharing authentic moments and discovering people who will support you.
Their stories are highlighted in a video, in which they share their own journeys with body image and disordered eating, and how they're fighting to liberate all bodies from unfair and harmful stigma. 
We also worked on a resource guide to provide people with tools on how to manage their Instagram experience and make sure it's supporting them on their journeys.
Elevating creators who embody this mindset is one of the most valuable ways we can start to break down the barriers between what's historically been considered the "ideal" life or body and what's reality, flaws and all. We encourage everyone to follow the creators on their journeys, too!
Illustration by @drawnbymary
Creator photographs by @courtsyy
Dayna Geldwert is the Policy Programs Manager at Instagram. In her role, she build programs and partnerships to protect the safety and well-being of Instagram's community. From campaigns that celebrate body acceptance and positive self-image, to collaborating with non-profit organizations on tools and resources for combatting bullying online, Dayna works to uplift the vibrancy and diversity of Instagram's community and keep people safe.