NEDAwareness Week 2017 had a great turnout! This year, 68 colleges and universities signed on as official partners and many more hosted events and posted to social media. Around the country, students, faculty, and staff shared the online screening tool, organized panel discussions, and provided information and resources to their communities.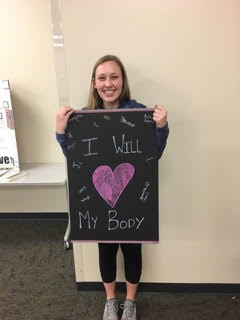 Panel events and recovery speakers took place at many schools, including the University of Northern Iowa (hosted by BIEDA), Syracuse University (hosted by NAMI), the Medical College of Georgia – Augusta University (hosted by the Psychiatry Interest Group), Brown University, Drexel University, Wesleyan University, Liberty University, and Cal State San Marcos. Discussions covered a range of topics such as recovery; diagnosis and treatment; psychosocial and physical consequences of eating disorders; and multicultural and social justice issues.
At Mount Saint Joseph University, West Valley College, Central College, Syracuse University, Drexel University, and Brown University student groups and campus offices distributed resources and information to students via tabling events.
Other events included film screenings, workshops, selfie events such as "You Are Beautiful" Tuesday held by the Alpha Mu Theta chapter of the Phi Theta Kappa Honor Society at the Community College of Allegheny County, body positivity and self-acceptance events, educational presentations, and eating disorder screenings including one held by the Counseling Center at Arcadia University.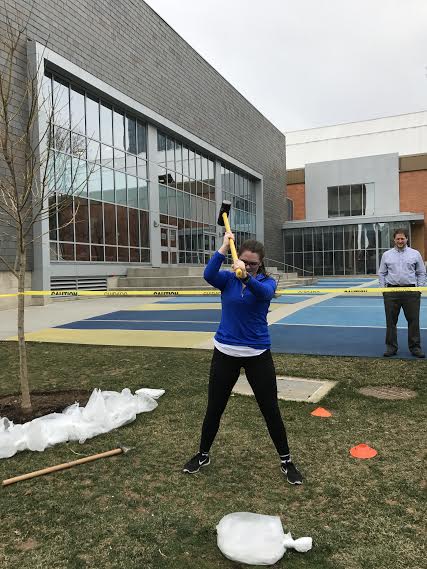 Some other highlights from the week include:
scale smashing and art exhibit at Drexel University
athlete workshop at Arcadia University
eating disorders trivia at Central College
screening an awareness video during halftime of a basketball game at Liberty University
free yoga at Brown University
"Love Your Genes" and "Room with a View" events at the University of Northern Iowa                           
​Thank you to all the campuses, student groups, counseling centers, student health centers, and the individual students, faculty, and staff for their commitment to spreading awareness of eating disorders and hope for recovery this past NEDAwareness Week.  We know there are many more schools out there spreading these important messages. We look forward to working with the university community throughout the coming year, and again for NEDAwareness Week 2018!
Don't see your school mentioned here? Feel free to send an email about the events on your campus to [email protected]!