When I first stumbled across NEDA on their Instagram page, I was sitting in a psychology lecture in my university. The name had popped up a couple of times before, but when I started to actually research what the organization was all about I knew immediately: I had to apply! I had never known such a thing existed, a non-profit organization of that size specifically tackling the topic of eating disorders, neither in Germany nor anywhere else in the world. When, a few weeks later, I officially got accepted to become a NEDA Helpline intern, I knew my internship was going to be special.  
Soon I started the training that prepared me for my very first shift in the New York City office. 
With its Helpline, NEDA created a beautiful safe space for people to share what they are going through, in whatever way they feel comfortable, and—maybe most importantly—without any judgement. If someone does not feel comfortable talking on the phone, they are more than welcome to use the chat functions.
Every intern or volunteer I spoke with remembers their first phone call, and not a single one of them wasn't nervous. But as with most other things in life, practice makes perfect! As you take more and more calls and your experience grows, the nerves calm and you get more confident. If, for whatever reason, you do need help or assistance during or after a call, the supervisors are always there to help and support you.
Every shift, I feel honored to hear people's stories—whether they talk about their personal struggles or call to get support for a loved one, client, or student. No two stories are ever the same and yet, in our struggles, pain, and worries we are united. 
Working at the Helpline has been such a fulfilling and special experience for me.
When at the end of a long call you can hear someone take a deep breath and look ahead. 
When they have been trying to find their way into treatment, but nothing seemed to be working, and together we come up with different options that suit their specific situation and needs. They realize they are not alone. That even if no one in their personal surrounding understands, at NEDA we do! 
The gratitude expressed by a lot of callers fills me with happiness, confidence, and trust that what NEDA stands and fights for is so essential and needed in the world. It is not surprising that people from so many different countries and cultures decide to contact the Helpline.
No matter how much you learn about eating disorders in school or books, there are things you only understand when you actually get to talk to people affected by them. Not only did I gain invaluable experience as an aspiring clinical psychologist, I also grew as a person. I feel deeply moved by the bravery, strength, and hope I was surrounded by day-in and day-out. I know leaving NEDA to go back home and finish my studies won't be easy, but I am taking so much home with me. And who knows, maybe someday I'll start a German NEDA!
For anyone struggling in the dark, feeling confused and alone—I can only encourage you to reach out. Sometimes it's hard to even find the words to describe what you are going through. It might be the most challenging thing you have ever done, but as I learned again and again during my time here, opening up about your experiences and asking for help is a huge sign of strength! 
We are honored to listen to your story, offer you support, answer your basic questions regarding eating disorders and body image, look for support and treatment options in your area, and help you find your way to recovery despite insurance or financial struggles. You are worth it, and you deserve all the help and support there is. NEDA's Helpline is free, anonymous and confidential. And we are ready to listen! 
If you or someone you know is struggling with an eating disorder, our toll-free, confidential Helpline is here to help: Monday-Thursday from 9AM to 9PM EST and Friday 9AM to 5PM. Our helpline volunteers offer support and basic information, locate treatment options in your area, or help you find answers to any questions you may have.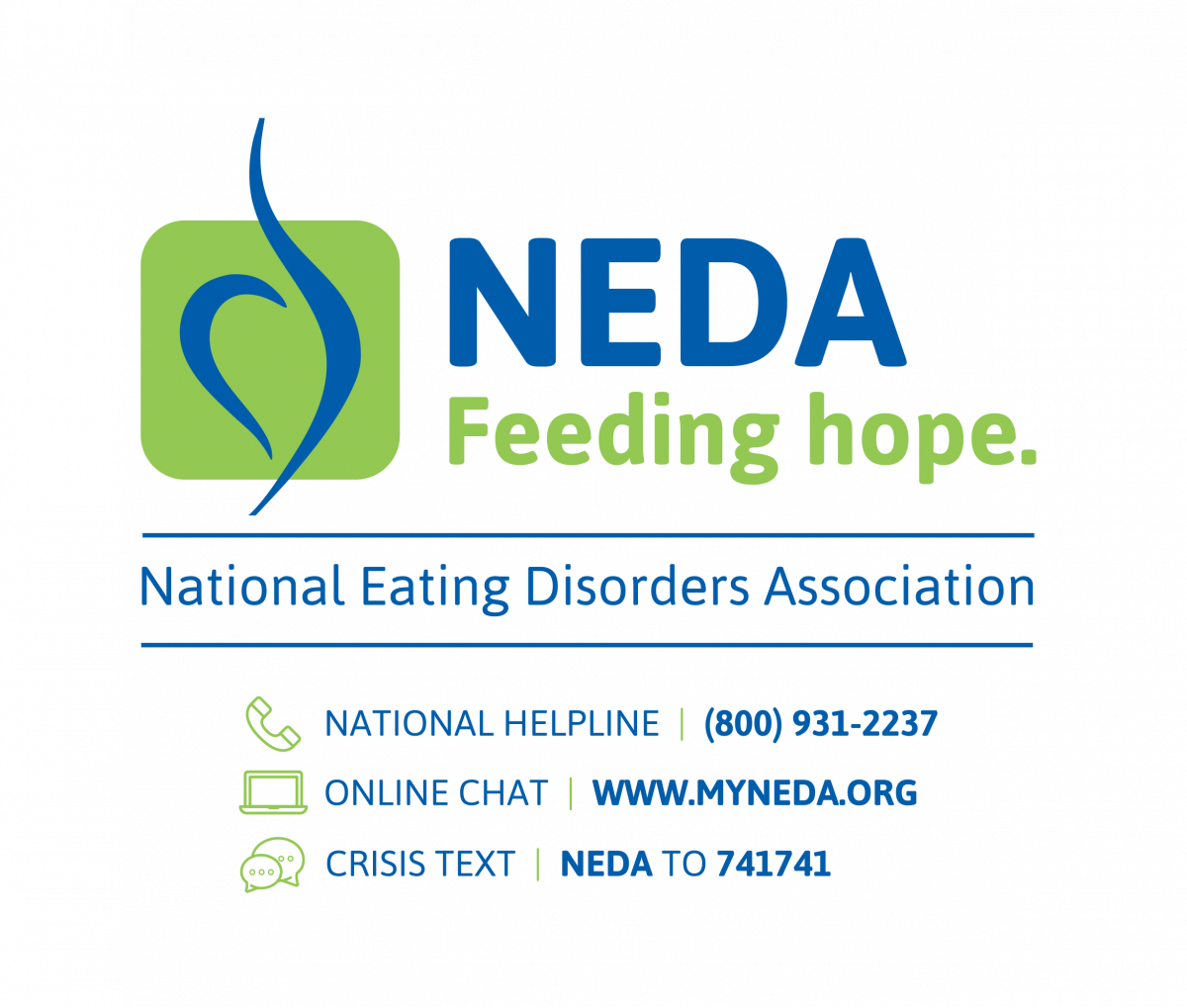 Lina (22) currently interns at NEDAs Helpline and studies psychology at the Philipps University of Marburg, Germany. In her spare time, she enjoys being out in nature, traveling, and being silly with her friends (preferably all at once). Her dream job is to be involved with mental health advocacy.