Annual Report
Check out NEDA's Philanthropic Newsletter for more information from 2014. The enclosed finanical report covers the fiscal year beginning May 1, 2013 and ending April 30, 2014.
Financial Statements
For the organization's 990 tax forms from 2014, click here.
To view NEDA's 2014 Audit, please click here.
Charity Navigator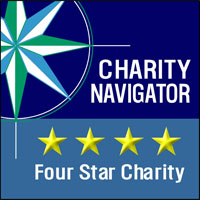 For the second year in a row, NEDA has earned the 4-star charity rating from Charity Navigator - a distinction only 18% of nonprofits can claim. Learn more here.
 Great Non-Profits


NEDA has a 5-star rating on Great Non-Proftis based on public reviews. Learn more here.